In a city like Athens where you can admire the breathtaking sight of the ancient Acropolis from almost every rooftop, it comes as no surprise that the best rooftop bars in Athens are renowned for their killer Acropolis views. From swanky decor to sensational cocktail menus, these spots are guaranteed to become your favorite, whether you are in Athens for a few days or calling it your temporary home.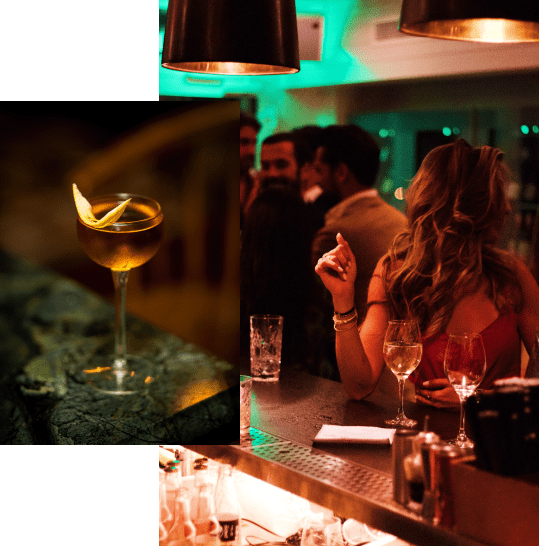 Set right in the heart of the lively Monastiraki Square, which is known for its vibrant flea market and iconic landmarks – this all day venue is located on the rooftop of the 360 Degrees hotel. Offering panoramic views of Europe's oldest city, here you can relax with a signature cocktail with the illuminated Acropolis as your backdrop. The 360 Cocktail bar is popular among younger crowds and tourists alike.
A for Athens Cocktail Bar & Restaurant
One of the first rooftop bars to open in Athens, A for Athens exudes an above the city feel. Housed on the rooftop of the A for Athens Hotel, this urban retreat is one of the city's hottest destinations. In the peak of the summer season, getting a table here is almost impossible, that's why reservations are highly recommended. Set on two levels, the highest one gives you that sense that you are almost touching the starry Athenian sky while you are greeted by the spectacular sacred rock – the majestic Acropolis.
The cocktail menu will take you on a journey through ancient Greece, as you follow in Odysseus' footsteps and encounter the mythical characters like the sirens and the cyclops. For those who are feeling extra adventurous, a taste of the Underworld is served in glass. Great for all ages, draws younger crowds and tourists.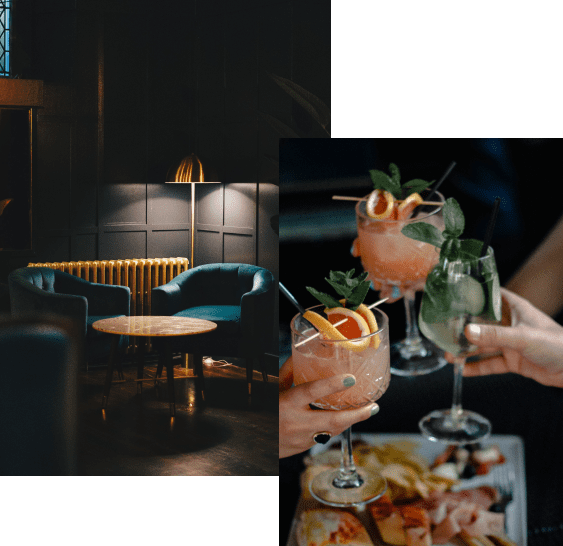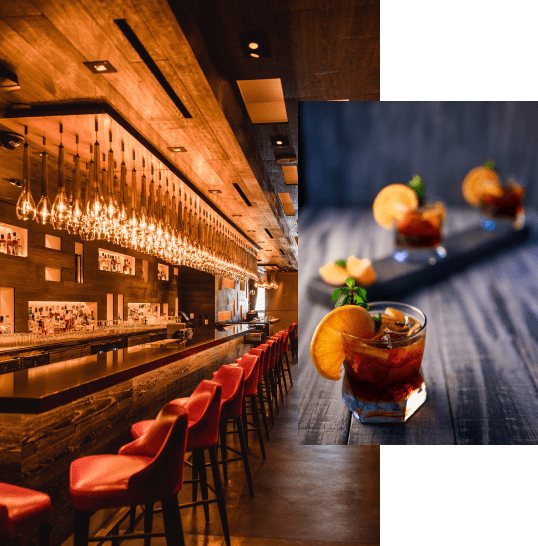 Located on the fourth floor of a building along the Aiolou and Metropoleos Street, just steps away from Monastiraki Square, this all day cafe-bar is ideal for those who are looking to escape the hustle and bustle of city life. The industrial environment with wooden accents and a touch of vintage elements add to the relaxing atmosphere of this rooftop bar. From fun cocktails like Pretty woman, to delicious brunch options and main dishes such as Lamb Shank – this place offers a good reason to visit, whatever the occasion may be. Popular among younger crowds. 
Since its opening in 2014, this modern rooftop bar quickly gained the title of one of the best rooftop bars of Athens. As the name implies, it offers visitors a taste of local colors. Its entrance is hidden on one of the sidestreets of the historical city center of Athens next to Monastiraki Square, and as you make your way towards the third floor you are greeted by ample space with pretty amazing Acropolis views. This all day view bar is great for all times of year and is also known for its unique weekly music program. The cocktail menu is both hip and classy, and a dinner menu is available too. Whether you fancy some finger food, burgers, pizza or pasta, a delightful selection awaits. Draws younger crowds, locals and tourists alike.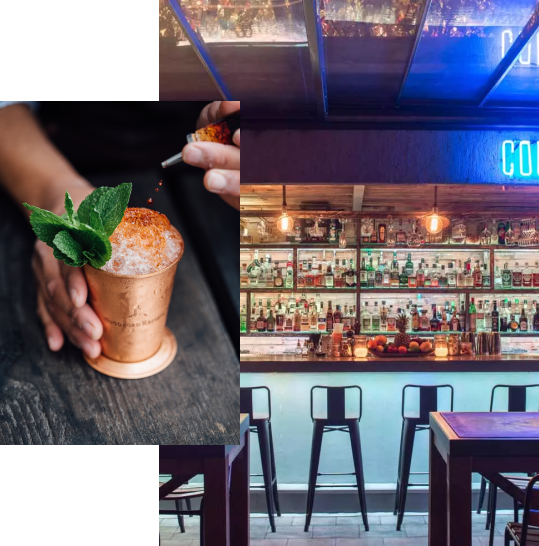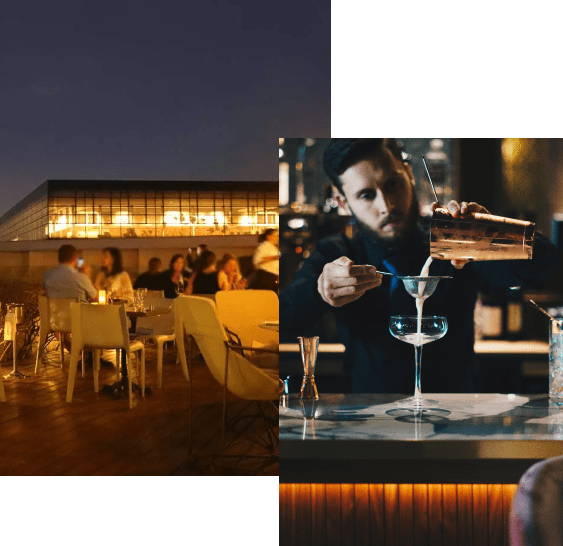 Galaxy Restaurant & Bar at Hilton Athens
The stylish Galaxy Restaurant and Bar is not just one of the best rooftop bars in Athens but in the world — it has recently made the list of the World's 10 Best Rooftop Bars by Premier Traveler magazine. This award winning bar offers sensational city, Acropolis and Lycabettus Hill views and is also a popular venue for some of the best parties and happenings in Athens. Enjoying a prime location set on the last floor of Athens' landmark hotel, this glamorous bar with a stunning galaxy ceiling, comfortable lounge space and outdoor seating serves everything from cocktail classics, fine spirits, fingerfood and a delightful sushi menu. A popular meeting point among the Athenians, this bar is great for business meetings, romantic evenings as well as a night out with friends.
Point a at Herodion Hotel
Point a, an elegant rooftop bar and restaurant is located on the other side of the Acropolis and stands out from the rest of the bar crowd for the reason that it also offers Acropolis Museum views. The evening lit scene is breathtaking, as you can briefly see some of the museum's artefacts on display while soaking up the tremendous energy of this historical capital. Here, apart from enjoying the tranquility and sensational views, you will be pleasantly surprised by the original cocktails menu and fantastic Mediterranen flavours with a twist. Great for evenings with family, friends and also business associates. Also recommended for older crowds who want to be aways from the city buzz.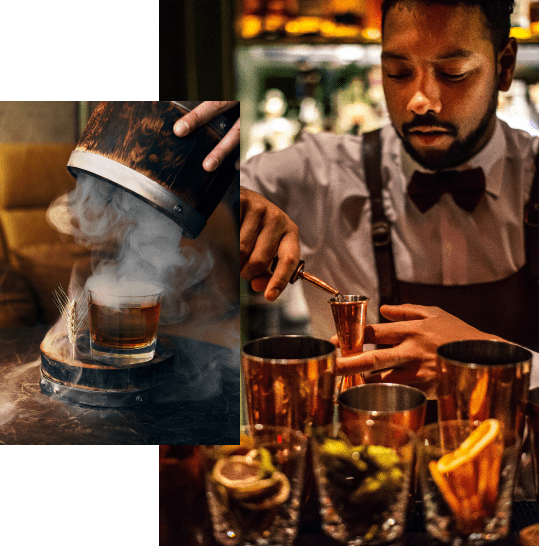 Athens is awash in great rooftop bars, offering a magical setting for any time of day, year and occasion. Whether you are seeking a more intimate setting or a vibrant scene, these best rooftop bars in Athens have definitely made the list for a good reason.