Bucharest, Paris of the East
Bucharest's bustling old town is the city's beating heart and has been delightfully reconstructed in recent years. The rest of the city is packed with impressive architecture reflecting the city's heyday which earned it the nickname, "Paris of the East", and is highlighted by the mind-blowing Parliament building. During your stay a trip to Therme Bucharest is not to be missed to enjoy some serious R&R.
In Bucharest your friendly local hero is Olivia. Before your trip she'll be in touch to help you prepare for your working vacation and answer any questions. When you arrive Olivia will meet you and show you around town. The whole time you're in Bucharest she's always ready to assist and just a phone call away.
Bucharest's low cost of living and lively nightlife create an irresistible mix. The Romanian capital has come a long way since the revolution of 1989, but still retains its Eastern European edge. Romania's something of an outlier in the region, with a language that's more Italian than Slavic. The lack of mass tourism creates an opportunity to really enjoy an authentic local experience.
Bucharest's dining scene has it all and most notably offers excellent value for money. Local dishes heavily favor meat but whatever your pleasure you can find it here from a historical beer hall complete with dancers to Michelin star worthy dining experiences. You won't go thirsty in Bucharest either, Romanian wine will be a pleasant surprise and craft breweries are all the rage while in recent years a cocktail craze has hit the city too.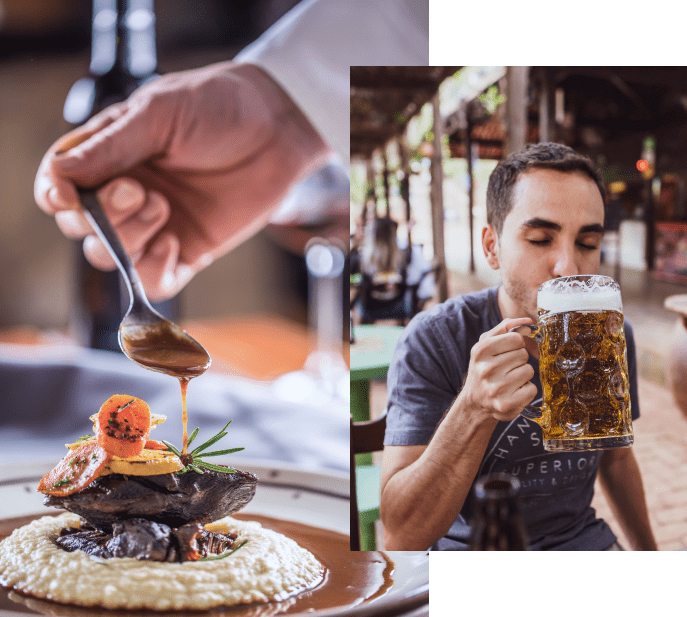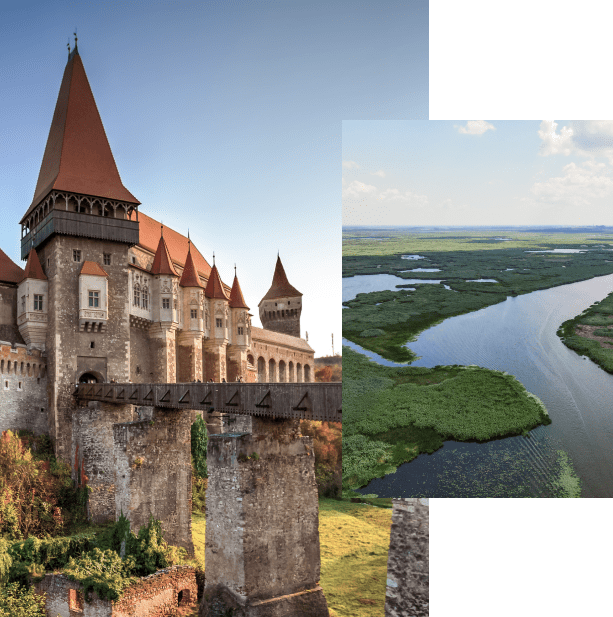 Peles castle is a Romanian masterpiece tucked in the Carpathian Mountains. If the weather calls for it, the Black Sea beaches are only a couple hours drive and make sure to include a stop in the elegant seaside capital of Constanta. Just beyond the city limits, you'll find the ornate Mogosoaia Palace, and Snagov Monastery, purported resting place of Vlad the Impaler
Bucharest is well located for trips to Transylvania to visit its most famous resident, Dracula. Overnight destinations in the region include Brasov, Sighisoara and Sibiu with a drive along one of the most exciting roads in the world, the Transfagarasan. Nature lovers could make a coastal getaway to the Danube Delta, a UNESCO listed landscape of marshes and wetlands.
We have meticulously selected the best accommodations in Bucharest. These options will provide you with all the comforts of home as well as the ideal work space to be productive. We realize not one size fits all so we offer options in four different neighborhoods to suit a variety of preferences. We have indicated the vibe you can expect from the area along with its corresponding location on the map. Please scroll through the images to get a taste of the type of accommodations you can expect in those areas.
Upgrade your working vacation in Bucharest
They design an invaluable website for you with countless insights.They will take care of transport, coordination, provide accommodation, and activity recommendations, and design an invaluable website for you with countless other insights.
It's the only way to travel.We went on the trip we wanted but we didn't have to do any of the time-consuming planning and we didn't have to worry about any of the logistics. It's the only way to travel. We are so happy with how it all went.
First class service from planning through the end of the trip.First class service from planning through the end of the trip.  Always available to help in any way possible. A great way to have contact and assistance from locals who know the area to make sure you experience everything you can.
They make everything so easy, personalized, and seamless.They make everything so easy, personalized, and seamless, especially as a solo traveler. It's a great mix of guidance and security of having knowledgable, responsive, and effective help a phone call away if needed.
Every detail was taken care of.They made the whole experience very easy. From planning to execution every detail was taken care of. They really took the stress that can accompany overseas travel away and allowed us to just enjoy ourselves and the beautiful surroundings.
Truly the perfect experience.Truly the perfect experience. We didn't have to worry about logistics and were treated like royalty everywhere we went. Andrea answered every question we had. We couldn't have been happier.