We will help your company design and implement an employee benefit for your remote working staff. Attact and retain top talent, incentivize performance metrics, and nourish the mental health of employees who work from home. We can also arrange a team or company-wide Workation to bring your next off-site meeting to another level.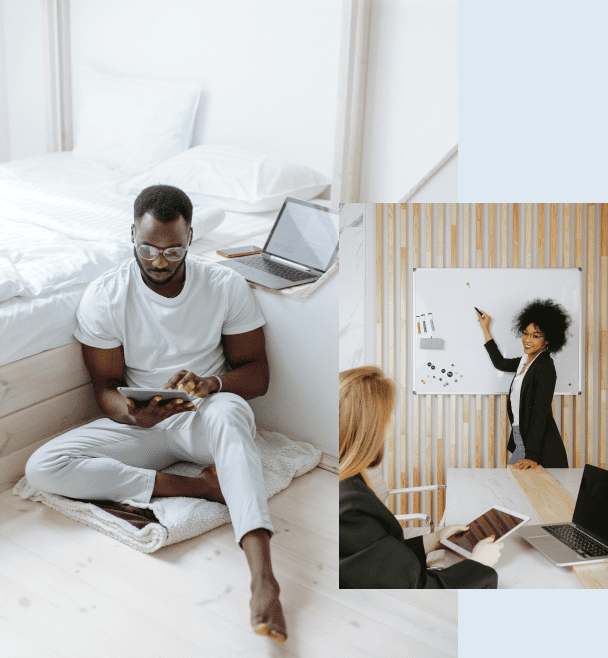 Attract and retain top talent at your company
How to implement a 'Workation policy' and its benefits
Industry leaders such as Spotify, LinkedIn, Adobe, Slack, and many more have implemented remote work policies in order to recruit and retain the workforce necessary to continue their operational success and growth. Traditional employee benefits such as breakrooms, snacks, and social meeting spaces are no longer applicable to this remote workforce. As Human Resource departments across the United States attempt to implement new employee engagement solutions, many are turning to Workation for help.
Open your door to hosting
How to list and prepare your property for a Workation rental
Determine if your hotel, apartment, villa, or house may be listed on Workation. We will walk you through our checklist to help you equip your property with the essentials to serve the millions of work-from-anywhere travelers from around the globe.
As a vetted partner of Workation, you could expand your revenue stream, increase your occupancy rates, and diversify your marketing to a broader client base.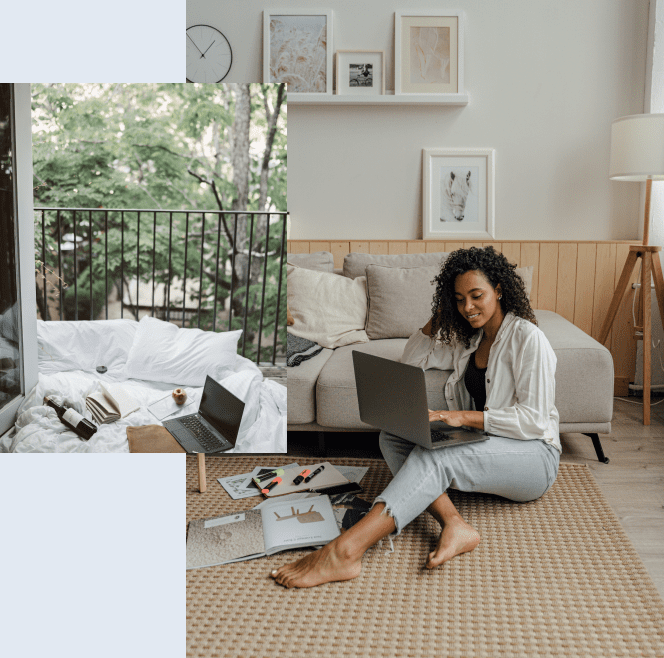 Get your team excited for your next team meeting with Workation
If you have a remote team spread throughout the state, country, or world, it is ideal to bring everyone together at least once a year. Bringing them back to the office is not as exciting as planning an international trip for the team to look forward to. Whether a Team Meeting, Annual Incentive Trip, or Leadership Strategy Meeting; let Workation handle all of the complex logistics so your team can simply enjoy the experience.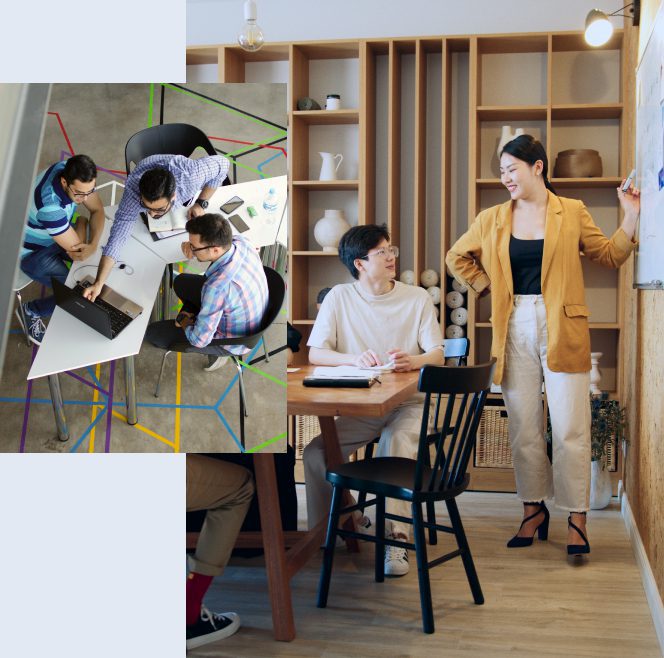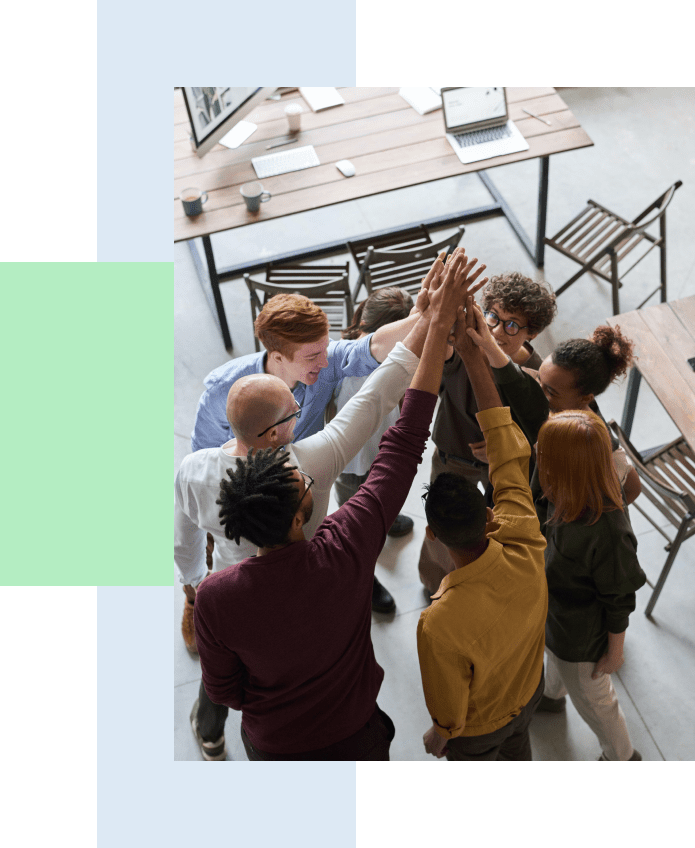 The Value of Partnering with Workation
The partnership model of Workation derived from the repeated requests from our loyal clients who wanted to implement a program to benefit their remote working staff. Having experienced first-hand the benefits of what a Workation does to the mind, body, and soul — Business Owners pleaded for us to help them to implement a benefit that would cater to their underserved remote working staff.
From this synergetic approach, Workation established our first business partnership in 2021 by creating a fully customized partnership program. Since then, we have been blessed to establish multiple partnership programs for companies in various industries, and we are very proud of the fact that each company's program is fully customized.
Synergy is our primary goal for any new partnership we establish. All parties involved must gain value as only then can we reach a Win-Win solution.

"Workation made traveling stress free. They handled everything so all I had to do was enjoy myself. My contact person was very friendly & helpful. I also liked having a local cell to contact her, it was nice having that security if I needed help."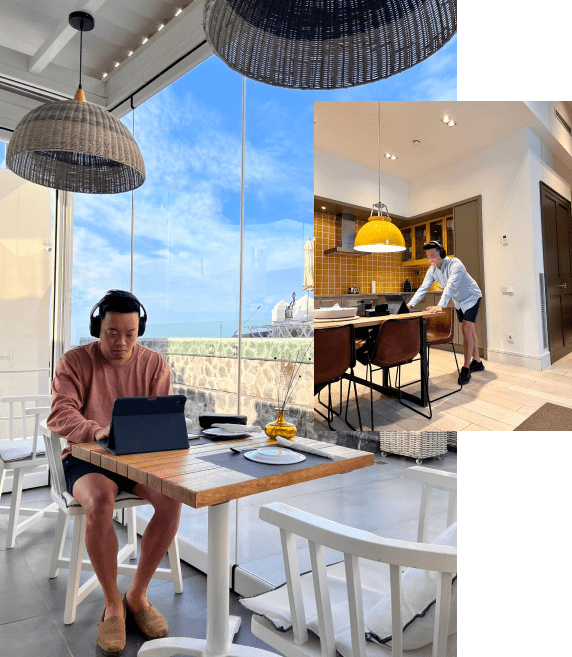 "…a key part of my job is to present the Zoom platform to our enterprise customers over video and screenshare. Because I lead so many customer calls, I generally shy away trying to work while traveling internationally. The risk of botching a critical meeting is simply too high when considering the unknown logistics of traveling to a new country.

My experience with Workation has changed this perspective. This is a travel service that is hyper focused on remote working professionals like myself. Their unique services allowed me to stay productive while working from Greece and Italy for a little over two weeks. "
– Edward, Technical Product Specialist
What makes a Workation special?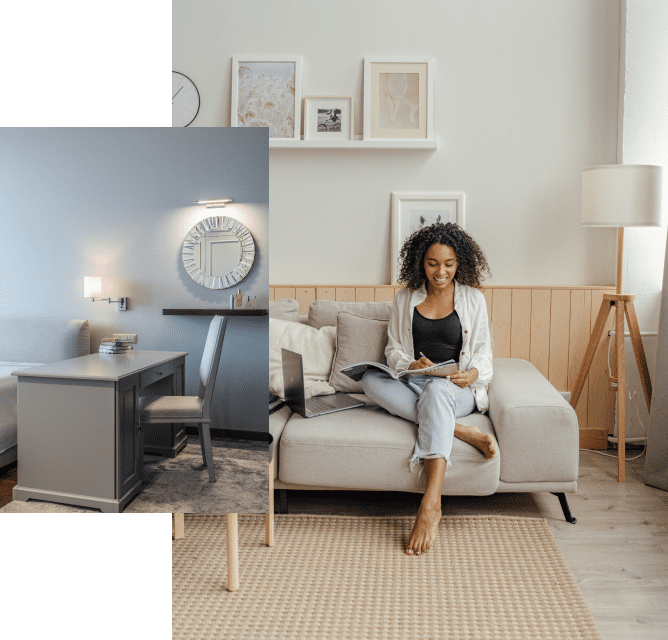 We now have our own annual workation policy, we are thrilled to have found workation!"
"The last few years have been challenging since we moved out of the office and transitioned to a remote workforce. Although our team enjoys working from home, there were many issues and consequences that have plagued the morale. Workation was just the lightning in a bottle we were looking for. From our first company trip to Croatia, to now having our own annual workation policy, we are thrilled to have found workation!" "...one of the highlights of our staff meetings is to see the exotic destinations where a team member is working from!"
The process was methodical, and I was shown various options based on my preferences "A highly organized travel agent planned and booked my trip months in advance. Every single flight, airport transfer, tour, excursion, and logistical matter was coordinated and booked by my agent. The process was methodical, and I was shown various options based on my preferences which my Agent then helped me narrow down. Having the logistics prebooked and prepaid meant that I didn't have to worry about converting currency or carry around a lot of cash. My only expenses were local food and gratuities. A well designed online portal as well as an emailed PDF gave me all the trip details I needed in one place. This was a major time saver overall."
These local guides seem to know the local areas extremely well. "My local hero, Elena, met me in person upon arrival at my first hotel. She provided me with a prepaid SIM card, a map and overview of the key attractions in the area, and various charging cables. These local guides are Workation employees and seem to know the local areas extremely well. Elena recommended and made reservations for excellent restaurants while steering me clear of tourist traps. She also provided her contact number and checked in with me every single day of my trip. "
Every accommodation booked by Workation had RELIABLE high speed internet "Every accommodation booked by Workation had RELIABLE high speed internet - which I do not believe is an easy feat in rental accommodations. I'm on video calls with the US all day and my internet speeds were consistently over 50 mbps. As a tech worker, not having to worry about connectivity was one of the biggest advantages of using Workation. I also had the provided SIM card and hotspot as a fall back, but never needed it. "