Krakow is about as charming as it gets, the impressive market square is the center of city life with cobblestone streets flowing from it that are covered with atmospheric restaurants, bars and cafes. If you are looking for compact, cozy and walkable Krakow provides convenience with lots to explore. Polish people are fun and welcoming so you can expect to make friends easily here. 
In Krakow your friendly local hero is Igor. Before your trip he'll be in touch to help you prepare for your working vacation and answer any questions. When you arrive Igor will meet you and show you around town. The whole time you're in Krakow he's always ready to assist and just a phone call away.
Krakow is a university town which sparks creativity and a welcoming start up culture as well as a happening nightlife. When the weather is warm it is hard to find a better atmosphere in Europe than the evenings in the market square and the hip Kazimierz district should also not be missed. Krakow is full of green areas highlighted by paths along the river ideal for a jog or a cycle.
Polish classics and much more
Expect hearty and tasty local food at wallet-friendly prices, you might be familiar with Polish classics such as kielbasa and pierogies. A Krakow favorite you don't want to miss is zapiekanka. Think of it as Polish pizza, While the Poles love their vodka, the craft beer scene is lively too. Beyond the local favorites, Krakow has a surprising amount of cuisine options so you won't be starved for variety.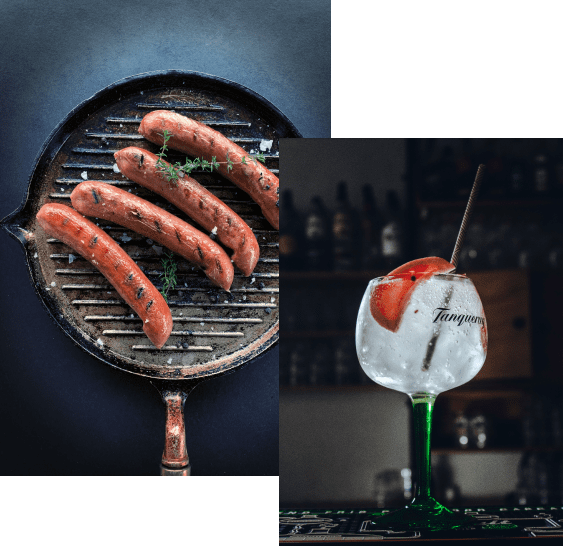 Two important UNESCO sites are close by. A visit to Auschwitz is a moving experience and the Wieliczka Salt Mine is an impressive feat of devotion by salt miners who carved out chapels and churches underground. Zakopane in the Polish Tatras is perfect if you want to get some fresh mountain air. A winter sports paradise that transforms into a hiker's heaven in summer.
Poland has so much to offer beyond Krakow that there may be no reason to leave the country. The capital Warsaw, or Krakow's smaller brother, the student city of Wroclaw are only a short drive or train ride away. Hop on a low-cost flight or even with a longer drive you could be in Lviv, the funnest city in Ukraine, buzzing Budapest in Hungary or elegant Prague, the Czech capital.
We have meticulously selected the best accommodations in Krakow. These options will provide you with all the comforts of home as well as the ideal work space to be productive. 
Upgrade your working vacation in Krakow
They design an invaluable website for you with countless insights.They will take care of transport, coordination, provide accommodation, and activity recommendations, and design an invaluable website for you with countless other insights.
It's the only way to travel.We went on the trip we wanted but we didn't have to do any of the time-consuming planning and we didn't have to worry about any of the logistics. It's the only way to travel. We are so happy with how it all went.
First class service from planning through the end of the trip.First class service from planning through the end of the trip.  Always available to help in any way possible. A great way to have contact and assistance from locals who know the area to make sure you experience everything you can.
They make everything so easy, personalized, and seamless.They make everything so easy, personalized, and seamless, especially as a solo traveler. It's a great mix of guidance and security of having knowledgable, responsive, and effective help a phone call away if needed.
Every detail was taken care of.They made the whole experience very easy. From planning to execution every detail was taken care of. They really took the stress that can accompany overseas travel away and allowed us to just enjoy ourselves and the beautiful surroundings.
Truly the perfect experience.Truly the perfect experience. We didn't have to worry about logistics and were treated like royalty everywhere we went. Andrea answered every question we had. We couldn't have been happier.