Estonia's capital is the ideal blend of medieval and modern. It's got Europe's best preserved medieval old city and yet it's also Europe's Silicon Valley. Spending time in Tallinn is a balm for the soul. A place where they respect traditions but are hard at work creating new paradigms. Fresh clean air, green surroundings and untouched nature nearby are part of the attraction.
In Tallinn your friendly local hero is Moonika. Before your trip she'll be in touch to help you prepare and answer any questions. When you arrive Moonika will meet you and show you around town. The whole time you're in Tallinn she's always ready to assist and just a phone call away.
With such a buzzing startup scene, there must be something in the air in Tallinn. Tallinn's bohemian neighborhoods, Kalamaja and Telliskivi, are the center of this with repurposed industrial spaces and hip bars. For something more upscale you can enjoy the recently rejuvenated Rotterman quarter. Tallinn is bike-friendly so take advantage of coastal riding paths or a cycle through picturesque Kadriorg Park. 
Estonian cuisine has influences from its Scandinavian neighbors and nowhere else is that more apparent than in the delicious modern Estonian culinary movement. You can expect a healthy countryside bistro experience from local restaurants always using fresh organic ingredients. A well developed craft beer scene guarantees there will be something equally tasty to wash it all down with.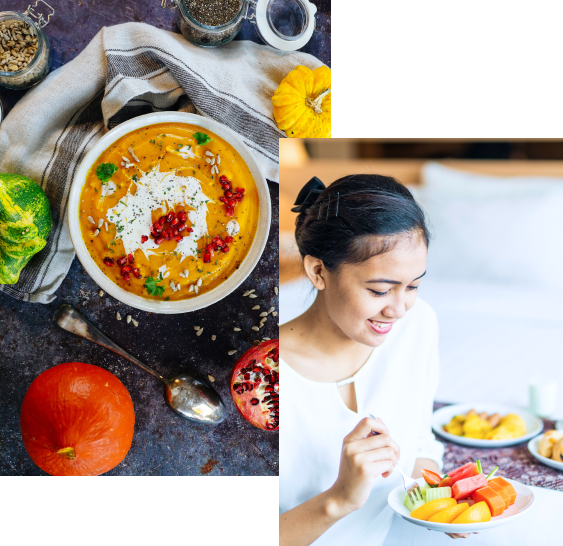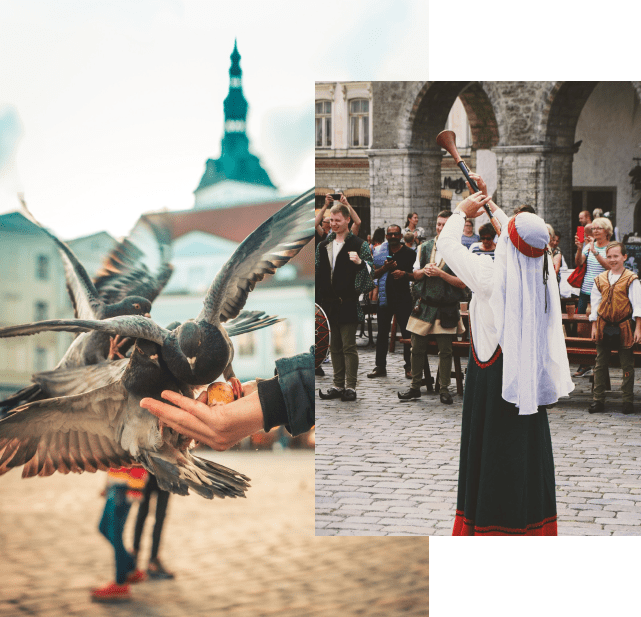 Being located on the Baltic Sea it's no surprise that there are plenty of boat excursions you could take from Tallinn. Bog walking is a one-of-a-kind day trip option from Tallinn and this is best enjoyed at the scenic Laheema National Park. Staying on more solid ground you could visit some relics of Estonia's Soviet past at a former naval base with striking views over nearby cliffs.
Situated just 2 hours by ferry from Helsinki, overnights in the Finnish capital are within easy reach. A trip to Estonia's neighbor to the south, Latvia, and the impressive capital of Riga should not be missed. Staying in Estonia, take your pick of Parnu, Estonia's summer capital, or head out to the island of Saaremaa for a relaxing getaway and an authentic Estonian countryside experience. 
We have meticulously selected the best accommodations in Tallinn. These options will provide you with all the comforts of home as well as the ideal work space to be productive. We realize not one size fits all so we offer options in four different neighborhoods to suit a variety of preferences. We have indicated the vibe you can expect from the area along with its corresponding location on the map. Please scroll through the images to get a taste of the type of accommodations you can expect in those areas.
Upgrade your working vacation in Tallinn
They design an invaluable website for you with countless insights.They will take care of transport, coordination, provide accommodation, and activity recommendations, and design an invaluable website for you with countless other insights.
It's the only way to travel.We went on the trip we wanted but we didn't have to do any of the time-consuming planning and we didn't have to worry about any of the logistics. It's the only way to travel. We are so happy with how it all went.
First class service from planning through the end of the trip.First class service from planning through the end of the trip.  Always available to help in any way possible. A great way to have contact and assistance from locals who know the area to make sure you experience everything you can.
They make everything so easy, personalized, and seamless.They make everything so easy, personalized, and seamless, especially as a solo traveler. It's a great mix of guidance and security of having knowledgable, responsive, and effective help a phone call away if needed.
Every detail was taken care of.They made the whole experience very easy. From planning to execution every detail was taken care of. They really took the stress that can accompany overseas travel away and allowed us to just enjoy ourselves and the beautiful surroundings.
Truly the perfect experience.Truly the perfect experience. We didn't have to worry about logistics and were treated like royalty everywhere we went. Andrea answered every question we had. We couldn't have been happier.