Athens, with its relatively mild weather and almost 300 days of sunshine per year offers visitors a generous array of sports activities. The birthplace of the first modern Olympic Games which took place at the Panathenaic Stadium in 1896 marked the beginning of one of the most important events in modern history. To this day the torch relay for each Olympics begins at the Panathenaic Stadium situated in the heart of Athens. Whether you are into extreme sports, outdoor activities or just love to connect with nature, Athens is ready to cater to your needs. We've compiled a list of some of the top sports activities for visitors in Athens.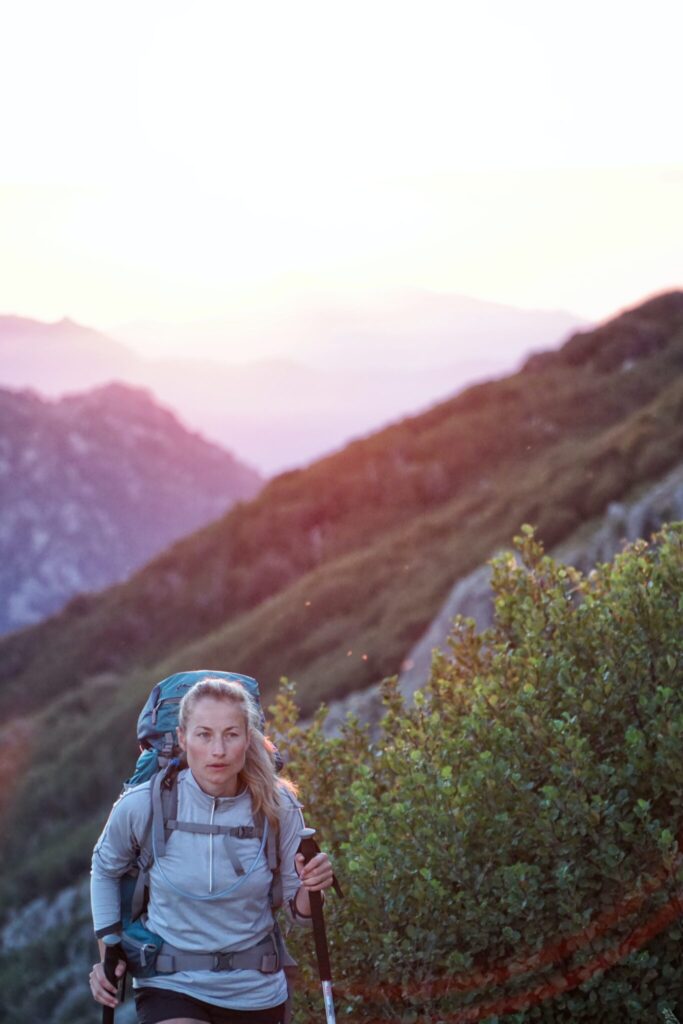 Anyone who has ever been to Thailand knows that the best Thai food is found in unlikely places, such as inconspicuous little street food stands and carts. Khaos Thai is the first Thai street food stall in Zagreb, located on a street corner, and serving authentic Thai flavors and textures. It is run by two lovely Thai ladies, masters at their trade, who cook every meal to perfection. There is usually a line-up of locals waiting for their pad thai, tom yum, or some other delicious dish from a small but varied menu. It might take a while, but it is totally worth it! There are a few tables next to the stall, hardly-ever unoccupied, but don't get discouraged as they do take away as well. Make sure you are there early enough since the demand is so high that the food often gets sold out before 4 pm! 
Whether you consider yourself a go-karting expert or just starting out, there are a few sports as thrilling as this one. Head over to Agios Kosmas in Elliniko in the southern suburbs of Athens. The Galazio Go Kart is a well equipped seaside kart center ideal for all ages and experience levels. 
The Glyfada Golf course "Konstantinos Karamanlis" is an 18-hole world-class recreational center located in the area of Glyfada, 12 km from the center of Athens. Spanning across 530 acres of land, the golf course features a Golf academy for kids, two tennis courts, a restaurant and bar, reception halls and parking facilities.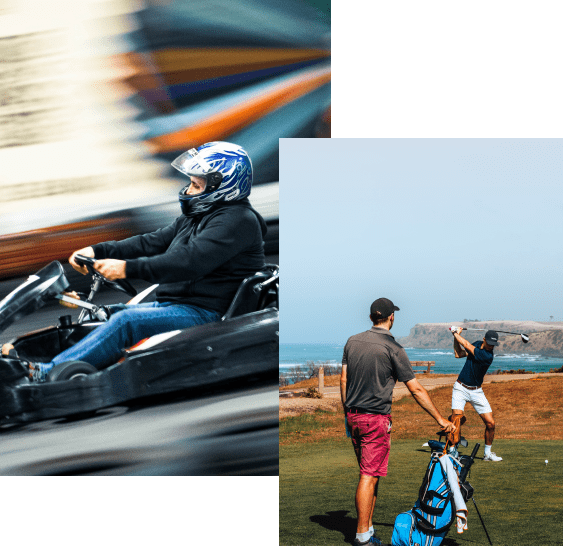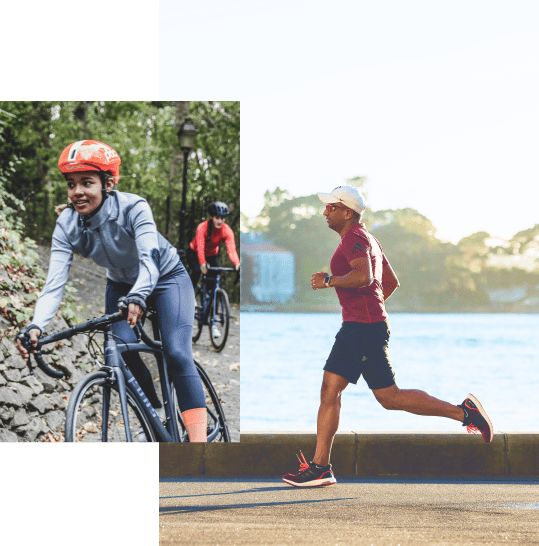 Coast Walking and Running Routes
The southern suburbs of Athens, known as the Athenian Riviera are lined with several noteworthy coastal routes ideal for running or simply walking. The path from Flisvos Marina, passes through several beaches, nightclubs and bars. It is one of the most popular coastal walking routes of Athens. Further down south along the coast you will come across Glyfada, dotted with beaches and marinas which then connects to Voula, Kavouri and Vouliagmeni. The whole coastal area offers splendid views and many options to sit down and enjoy a cup of coffee while soaking in the sun's rays. Combine your walk with a refreshing swim, there are many beaches that are found along the coastal route.  
One of the best ways to explore Athens is on two wheels. There are many bike tour options available that will take you to the most exciting parts of the city. If you feel like adding an extra highlight to your biking tour, there are also themed bike tours available – some even end at a seaside taverna. A quintessential Greek summer experience!
You can try horseback riding in several places in Athens. Those who wish to master the sport can do so in one of the excellent equestrian centers located in the eastern suburbs of Athens. Alternatively there are several locations just a short drive outside of Athens where you can even enjoy a horseback ride on the beach. 
A great team sport and a perfect team building activity, paintball can be played on a natural terrain or in an organized space. There are several paintball locations in Athens. The biggest Paintball Park of Athens is located a 25 minute drive from the city center and is equipped with various exciting paintball scenarios – imagine making your way through fortresses, crossing small rivers and walking bridges, sounds exciting right?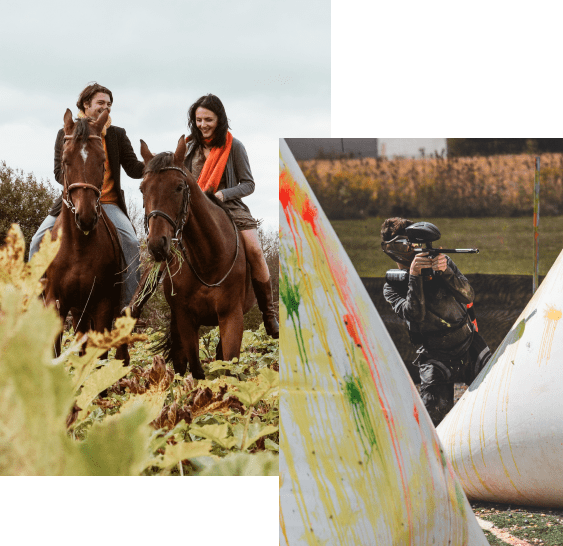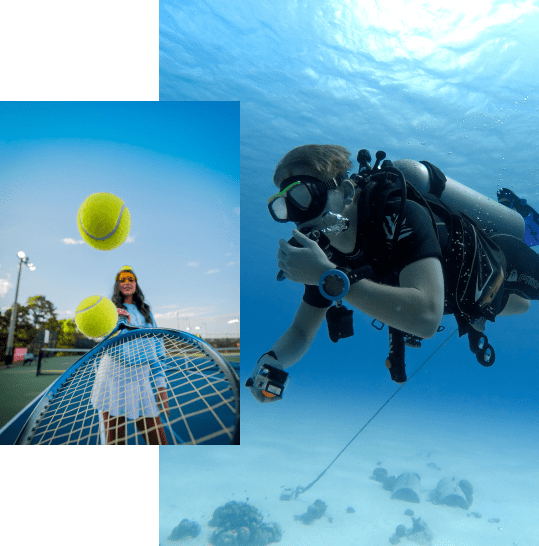 Athens and the Attica peninsula is surrounded by hundreds of miles of coastline. In recent years it has gained popularity as one of the developing scuba diving destinations in Europe. With more than 50 dive spots, most of which are located in the east part of Attica, Athens is a great destination for scuba divers. If you are new to this sport and want to learn all about the exciting underwater world, there are several diving schools that offer PADI certified courses. For those who prefer snorkelling, several boat trips to the nearby islands are also an option where you can witness the beauty of the Aegean Sea, explore historical shipwrecks and observe the fascinating marine life.  
Athens has a loyal tennis community and there are several tennis clubs located in various parts of the city. Athens' oldest tennis club is located in the heart of the city center just across from the Zappeion gardens. Its courts can also be used by non-permanents members of the club. 
Athens' weather is perfect for water-related activities almost all year round. Water skiing is the ultimate activity especially during the hot months. The Athenian Riviera is one of the areas where you can master the sport at any time of year.  
The coastal area of the Attica region is an ideal destination and a paradise for windsurf lovers. Whether you are an experienced athlete or looking to learn how to wind surf, there are various packages available for all ages and levels. 
There are endless possibilities for outdoor activities which you can enjoy in Athens and beyond. We guarantee you that your days and weekends will be filled with exciting opportunities to stay fit while having fun.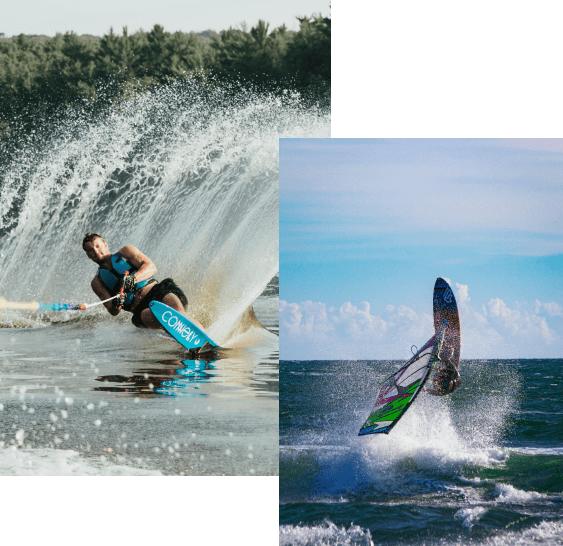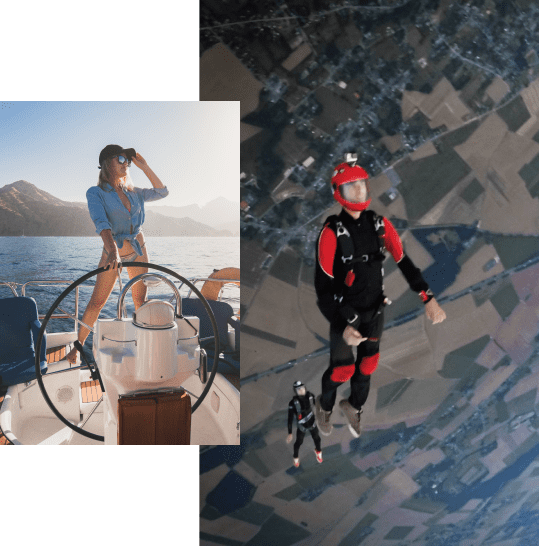 For those who wish to experience the thrill of skydiving can do so in the Pachi airfield in Megara. If you are feeling like you want to take your experience to another level, then opt for an Accelerated Free Fall Course which is an intensive skydiving instructional course where you get to delve deeper into the sport and learn how to skydive by yourself.  
Athens has a loyal tennis community and there are several tennis clubs located in various parts of the city. Athens' oldest tennis club is located in the heart of the city center just across from the Zappeion gardens. Its courts can also be used by non-permanents members of the club.