To first time visitors, Zagreb can seem like a concrete jungle, especially in the center, where you're surrounded by tall buildings and people rushing by. But if you wander around, or look behind some buildings, you'll find some pleasant surprises. Here's a list of our favorite parks in Zagreb.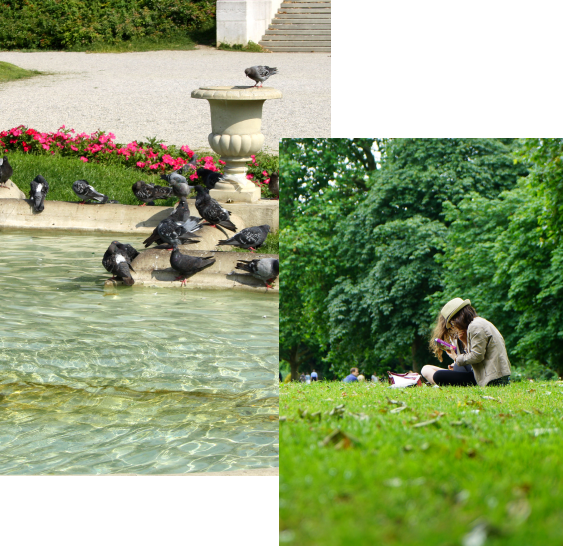 This perfect little park just around the corner from the central square is a part of Zagreb's "Green Horseshoe," a U-shaped set of beautifully verdant parks, squares, and palaces. Its carefully arranged flower beds are complemented by tall plane trees and several gorgeous fountains. The vintage pavilion in the center transforms into an open-air concert stage in summer, and the park hosts various art projects and events throughout the year. The park is always buzzing with people, often sitting on the benches or lying on the grass.
Founded in the late 19th century as a botanical research center, this beautiful garden today nurtures over 10,000 plant species from around the world, and is open to the public from April to November. It's a remarkable example of park architecture, with a 19th-century pavilion, several glasshouses, an arboretum, and a picturesque pond complete with lily pads and turtles. It's open to the public from the beginning of April to end of October and entry is free.
A mere five minute's walk from Ban Jelacic Square will take you to Ribnjak, a park located just behind the Cathedral, by Zagreb's medieval walls. The park used to host fishponds ("ribnjak" in Croatian) for bishops, but the ponds were drained in the 19th century, forming today's park (although it has shrunk in size over the years). The park offers plenty of shade due to old yew and cedar trees, with color offered by its many magnolia and sweetgum trees. In the summer, the Ribnjak's annual "Art Park" festival attracts many curious visitors.
What used to be a neglected jungle is now a modern park with a lake in the middle. Located in Novi Zagreb, near the banks of the Sava River, Bundek is the perfect place for exercise, a casual stroll, or a picnic. There's a cycling and rollerblading track, a promenade, playgrounds, and barbecues with garden benches and tables.
The lakeside cafés are great places to enjoy a cup of coffee or do some work while enjoying lake views. In summer, the park hosts many culture and recreational options and events.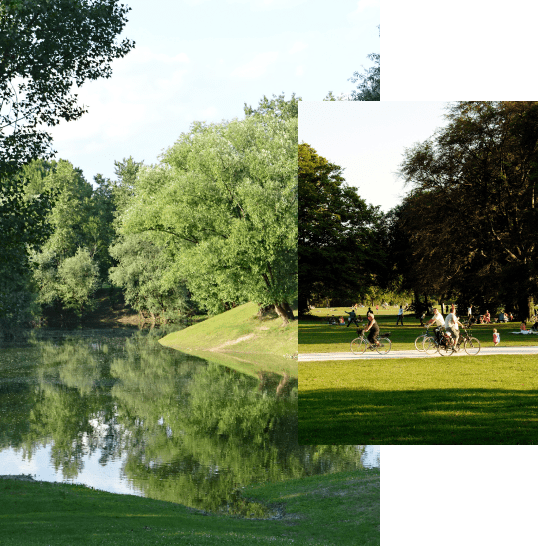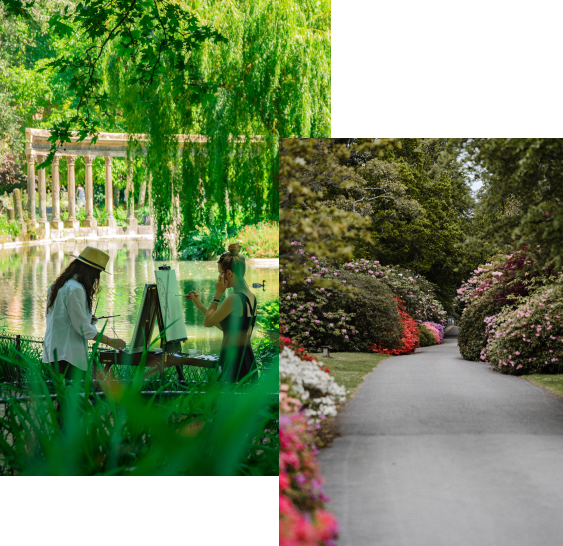 The crown jewel of Croatia's urban parks, this late 18th-century park in the eastern part of Zagreb is the city's oldest and largest public park, and a masterpiece of landscape architecture. Just a short tram ride from the city center, its vast 800-acre area is the perfect place to escape Zagreb's hustle and bustle. The park consists of a hundred-year-old oak forest, lush meadows, and five lakes. Its many pathways will take you to a mock Swiss chalet, several gazebos, an "Echo Pavilion" from 1840, a chapel, and a bishop's villa. The city zoo is also located inside the park and charges a reasonable entrance fee. The park hosts all sorts of events in spring and summer.