Get your morning exercise done in Zlute Lazne
Zlute Lazne is a great place to start your day, especially on sunny summer mornings. This multipurpose sports ground by the Vltava river features an outdoor gym and offers kayak, paddle board, and futuristic eFoil Lift Board rentals. After your workout, there are several restaurant terraces to get breakfast or light refreshments.
Morning sightseeing with a beautiful view of Prague and breakfast
Take advantage of half-empty streets in the morning and explore the Old Town and Jewish Quarter. You can finish your sightseeing by climbing up the Old Town Hall tower, which offers views of the historical city center (starting at 9 am). Later, you can enjoy breakfast at Cafe-Cafe (opens at 10 am), just a few blocks away from the Old Town square.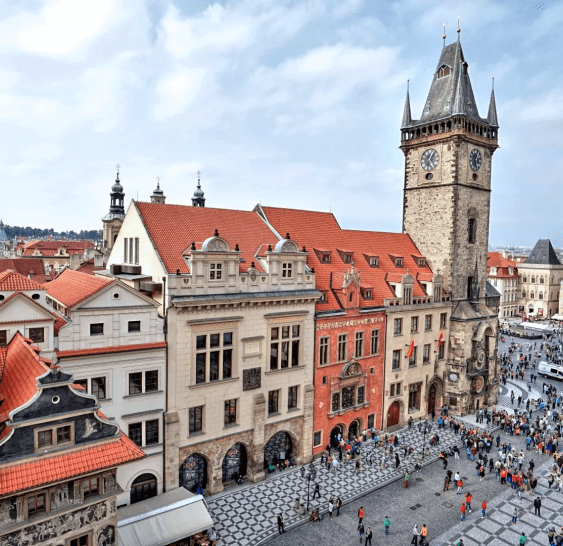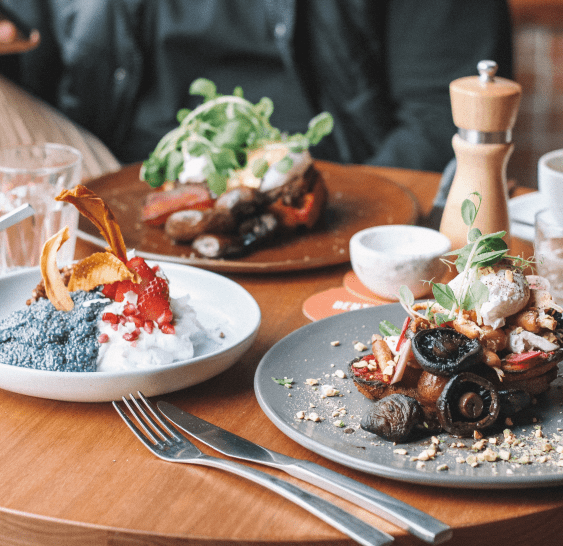 Take a unique inclined lift to brunch at NH Hotel
Prague's NH Hotel features the Il Giardino Toscano Italian restaurant, which sits on a hill about the hotel itself. Its summer terrace provides beautiful views of the city below. To get up to the restaurant, you have to ride a unique glass-enclosed inclined lift, which is an attraction in its own right. The restaurant opens at 11 am for lunch, but also offers Saturday brunch.
At Slovansky Island, you can rent a paddle boat or rowboat from early spring to late autumn, and enjoy a ride on the river with beautiful views. After working up an appetite, you can visit the highly rated restaurant Zofin Garden.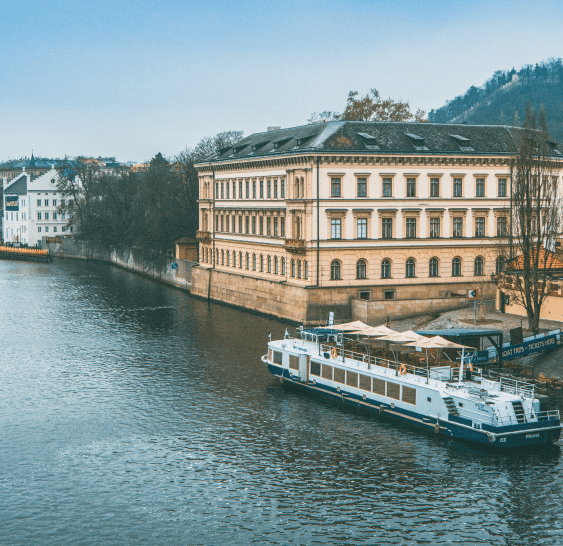 Take a river cruise to Troja, then ride back
During the summer there is a daily boat service from the city centre (Rašínovo nábřeží) to Troja on Prague's outskirts (in spring and autumn, this service only runs weekends). This sightseeing boat takes approximately 75 minutes, and en route you can see some of Prague's highlights, including the Dancing House, National Theater, Charles Bridge, and Prague Castle. Once in Troja, you can visit the Troja Chateau, a Baroque palace built at the end of the 17th century. On the way back, take a bike (there are Rekola and Nextbike stands the boat anchorage) and follow the bike path along the river back to the city center. The route back takes about 10 kilometers.
Visit the National Memorial on Vítkov hill
The National Memorial is a memorable way to escape the touristy crowds, learn about Czech history, and enjoy amazing views of Prague (not to mention an absolutely giant equestrian statue of the famed medieval general Jan Hus). Built to honor the Czechoslovak legionaries who fought abroad for freedom at home (at one point they controlled most of the Trans-Siberian Railroad), then extended after World War II to commemorate anti-Nazi resistance, this museum became a shrine to communism. In 1953, it was turned into a mausoleum to Klement Gottwald, who was embalmed a la Lenin, until 1962.

There is a cafe on the top of the monument with a summer terrace to enjoy your morning coffee. Both the monument and the cafe are open Wednesday – Sunday at 10 am.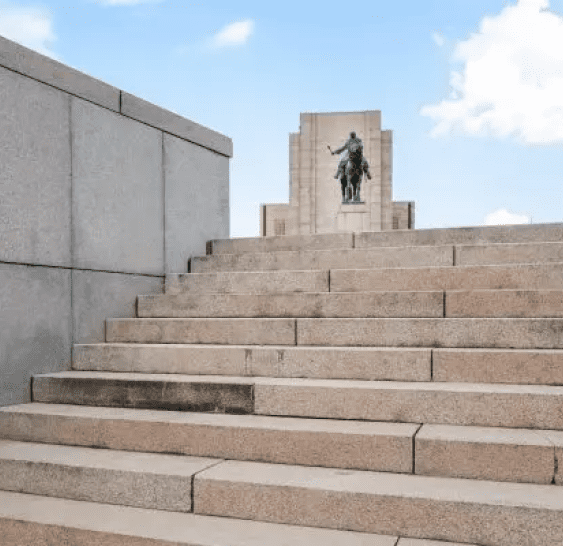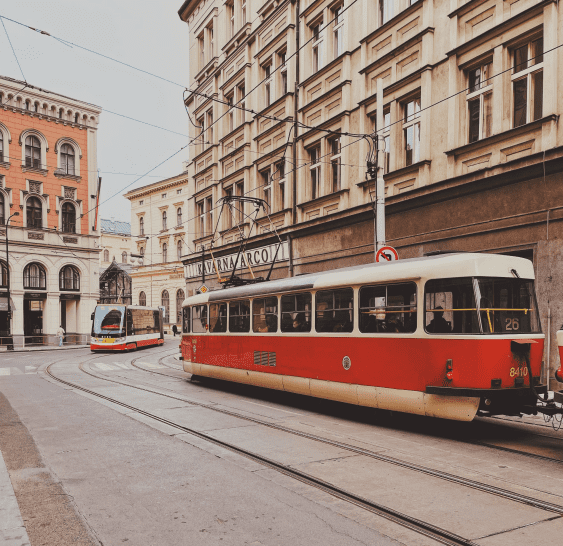 Leisure sightseeing by a historical tram
Every day except Monday you'll find a historic tram wending its way through the city center, at a pace ideal for admiring Prague's architecture in style. From 11 am (and then every hour) a historic streetcar departs from Stresovice, continuing past Prague Castle to the Lesser Town and across the river to New Town and Holesovice. It ends at the Stromovka park, right next to a planetarium hosting one of Europe's largest projection cupolas. A short walk from the terminus will take you to the Vozovna restaurant, where you can enjoy late breakfast or lunch in the middle of the park. The whole ride takes approximately 40 minutes, but you can naturally catch the streetcar anywhere along its route.
Take a guided trip with lunch in a Vietnamese market
Tired of Czech cuisine? Take advantage of the biggest minority in the Czech Republic, the Vietnamese, and their extraordinary cuisine. SAPA is the country's largest Vietnamese market. Close to Prague's center, SAPA is a city within the city. Let a local guide, a second-generation immigrant, show you around, explain the culture, pros and cons of living in the Czech Republic, and have a Vietnamese lunch in one of its restaurants.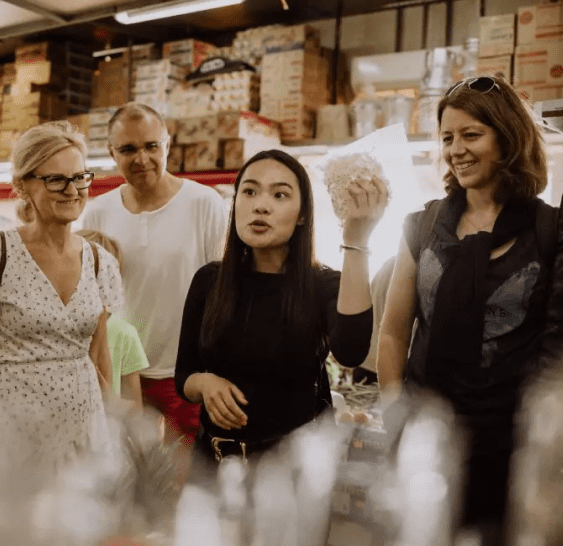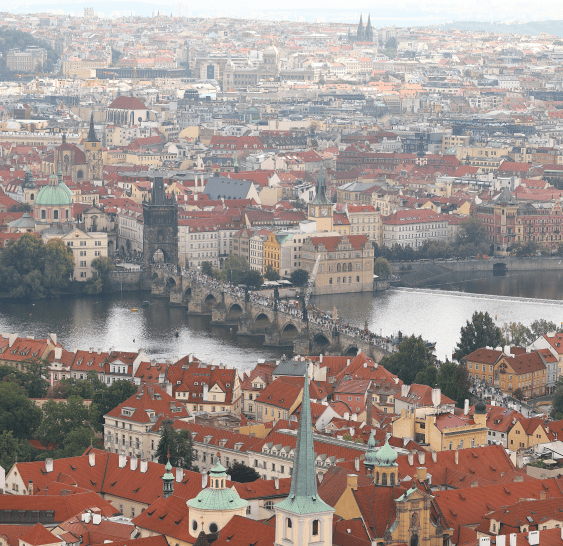 Visit old wastewater treatment plant in Bubenec
A historic building with unique underground spaces, the former wastewater treatment place at Bubenic offers an unusual leisure activity. Step into the industrial age and discover the original purpose of this national monument. See how the original machinery works and walk through a historic sewer. This is a safe, clean, and legal alternative to urbexing.

You can even enjoy breakfast at the restored plant, as its café offers fresh coffee and other hot and cold drinks, cakes, and snacks.

The hourlong tours start at 10 am on weekends and 11 am on weekdays.
Visit Pruhonice Botanical Park
With a total area of 250 hectares, Pruhonice Park and its castle are Czech National Historic Landmarks and a UNESCO World Heritage site. Apart from its artistic and historic significance, the park is also popular among plant lovers, thanks to its collection of about 1,600 species of local and exotic plants. The collection of rhododendrons is particularly unique. The park even has three signed routes, from 2.5 up to 10 kilometers in length. It is open daily from 7 am or 8 am depending on the season. It takes about 40 minutes to get to Pruhonice from Prague's city center by public transport.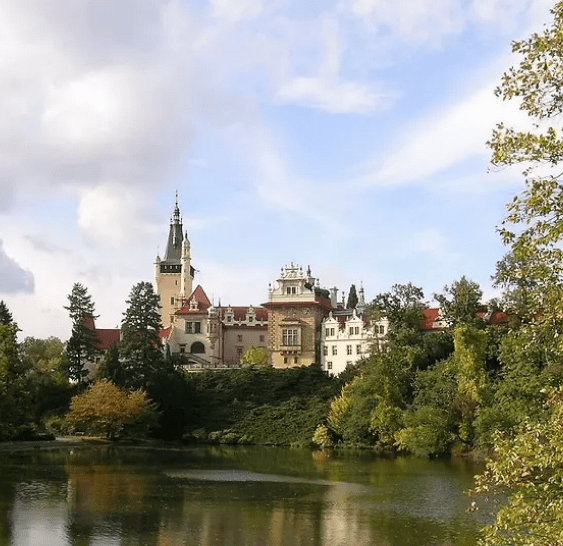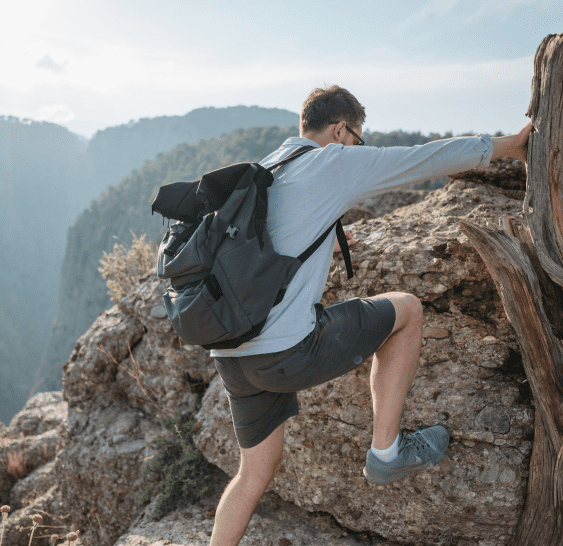 Visit the Czech Grand Canyon
The Velka Amerika ("Big America") quarry near Morina village is easily accessible by bus. A 50-minute ride from Prague, this abandoned quarry is massive, 800 meters long, and 200 meters wide, with a deep lake in the center. Impressive up close, this is a popular setting for Czech and foreign movies, such as the cult classic "Lemonade Joe." Nearby are the smaller Mala Amerika ("Little America") and Mexico quarries, also worth a visit.
We also offer many tours that can be enjoyed in the morning
Any private guided tours can be enjoyed in the morning, as can the following group tours:
World War II Group Tour
Communism and Nuclear Bunker Group Tour
Prague Venice Tour