Prague offers many green spaces to unwind in after a long day of sightseeing. Parks, recreational spaces, and beer gardens are scattered throughout the city's diverse districts. Some of them are great for long walks or jogging, while others provide amazing views of the city.
Located above Prague's center, and recognizable by its distinctive huge metronome, Letna Park is an easily accessible way to escape the city's hustle and bustle. It is popular with young people thanks to a large terrace suitable for skating that used to serve as a pedestal for the world's largest monument to Stalin. Locals and tourists alike can be spotted enjoying drinks at the park's large beer garden, offering stunning views of the Old Town, Vltava river, and Prague Castle.
Petrin Park spreads over an eponymous hill, forming an oasis of calm in Prague's center. Walking paths crisscross the park and are lined with benches offering great views. It contains several gardens, including the Rose Garden, Seminary Garden (which features over 2,000 fruit trees and 800 almond trees), and a funicular that leads to an lookout tower that resembles the Eiffel Tower, the imposing Hunger Wall, and a 19th century mirror maze.
In the middle of the park is a sculpture of the poet K.H. Macha whose poem Maj ("May") is synonymous with love for Czechs. On May 1st, the Czech equivalent of Valentine's Day, lovers come to Petrin to seal their love with a kiss under a blossoming tree. The park's western corner is home to the Strahov Monastery, home to one the most beautiful libraries in the world, and a restaurant with its own brewery.
Near Prague's center is the Vinohrady district, which has become popular with expats. Stroll its streets, and you'll soon find Riegrovy Sady park. Besides a pub, beer garden with an open-air cinema in summer, basketball court, and soccer pitch, it has a gentle slope facing the Old Town, which offers perhaps the best sunset views of the city. Visit early in the evening and enjoy the sun going down over Prague's hundreds of spires.
Vysehrad is a historic fortress located high above the Vltava river, which now features a park and several places of interest. Getting there requires a short climb if you're coming from the river, or a 10 minute walk from the Vysehrad metro station, but the views of the city are well worth the effort. Some architectural gems to explore are the Romanesque Rotunda of St Martin, the Neo-Gothic Basilica of Saints Peter and Paul, Slavin cemetery (where famous Czech personalities are buried), and the underground catacombs. There is also a large beer garden with cold beer, Czech fast food, and stunning views.
At almost 100 hectares, this former 13th century game reserve is Prague's largest green space. Stromovka is an ideal place for a peaceful jog or a long walk. There are a few restaurants scattered throughout the park, and visitors can also rent a grill with charcoal to hold their own barbecue. Located in the Holesovice district, it is easily accessible by streetcar from the city center.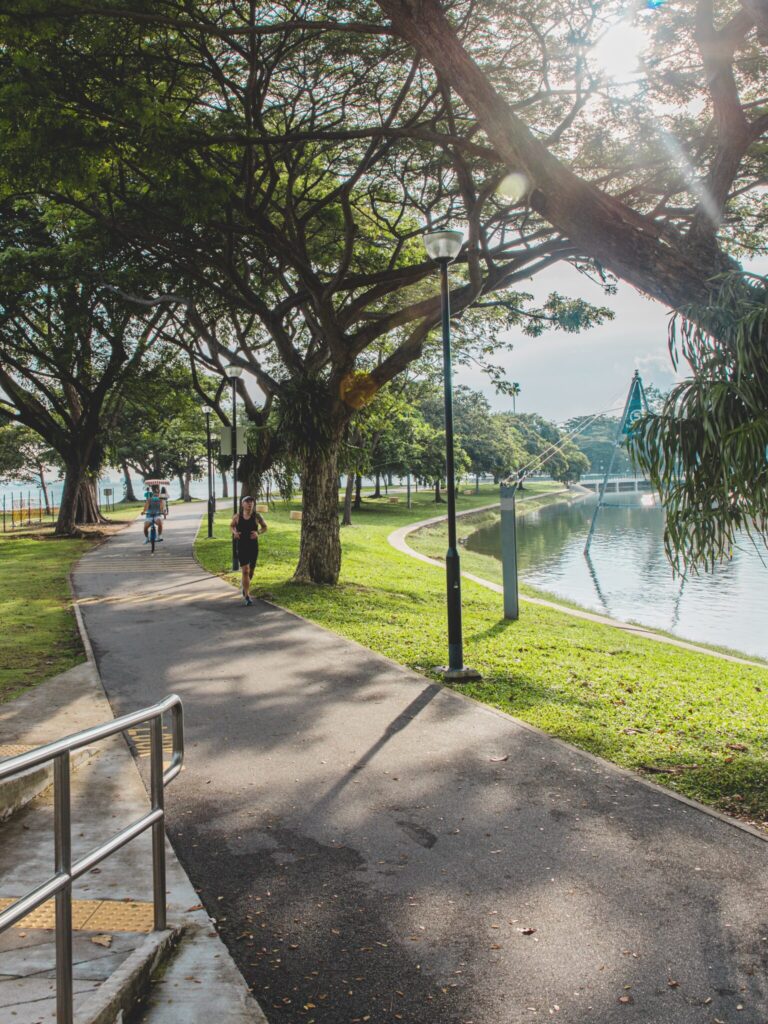 Havlickovy Sady, also called Grebovka, is a centrally located park with a vineyard. The park also offers a 19th-century villa with refreshments, and a pavilion where you can sit back and enjoy a cup of coffee or glass of wine.
Another interesting attraction is an old grotto that offers an incredible panoramic view of the park and the city behind it. This lush green space is a part of the somewhat alternative Vrsovice district, which hosts many peculiar restaurants and bars, but to picnic in the shade is an ideal way to spend a sunny day.
Hidden in the inner courtyard of a block of historic homes in Mala Strana, beneath Prague Castle, this beautiful late Baroque garden remains unknown even for many of Prague's long-term residents. It's one of the city's smallest gardens, but its design and historical value make it a precious, must-visit place.
Built in the 18th century, Vrtbovska Garden has preserved all of its original features, looking as it did 300 years ago. The entrance is an inconspicuous ordinary passage between two houses, but it will take you back in time. It is an oasis of tranquility and place of contemplation. Entrance is a fairly hefty 100 Kc, around 4 USD, but this keeps it exclusive at least.
A small island in the middle of the Vltava river, in the heart of Prague, Strelecky is accessible from the bridge connecting the New Town (Nove Mesto) with the Lesser Town (Mala Strana/Mensi Mesto). You can rent a paddle boat here and make your way around the island, admiring stunning views of the Renaissance building of the National Theater, Charles Bridge, and Prague Castle. In summer, the small island hosts a variety of cultural events, including concerts and an open-air cinema. In addition, there is a restaurant with a rooftop terrace, where you can enjoy a cold beer.
This former game reserve's literal star is a Renaissance summer palace shaped like a six-pointed star, hence the park's name (which translates to "star."). Founded in the 16th century, the park and palace offer informations on local history, including the Battle of White Mountain, fought nearby. A pivotal part of the Thirty Years' War, this battle put down a Protestant revolt by Bohemians, heralded the rise of German-speakers in Czech lands, and pushed Denmark to enter the war to shore up the Protestant side. You can reach the park by taking a streetcar from Prague's center.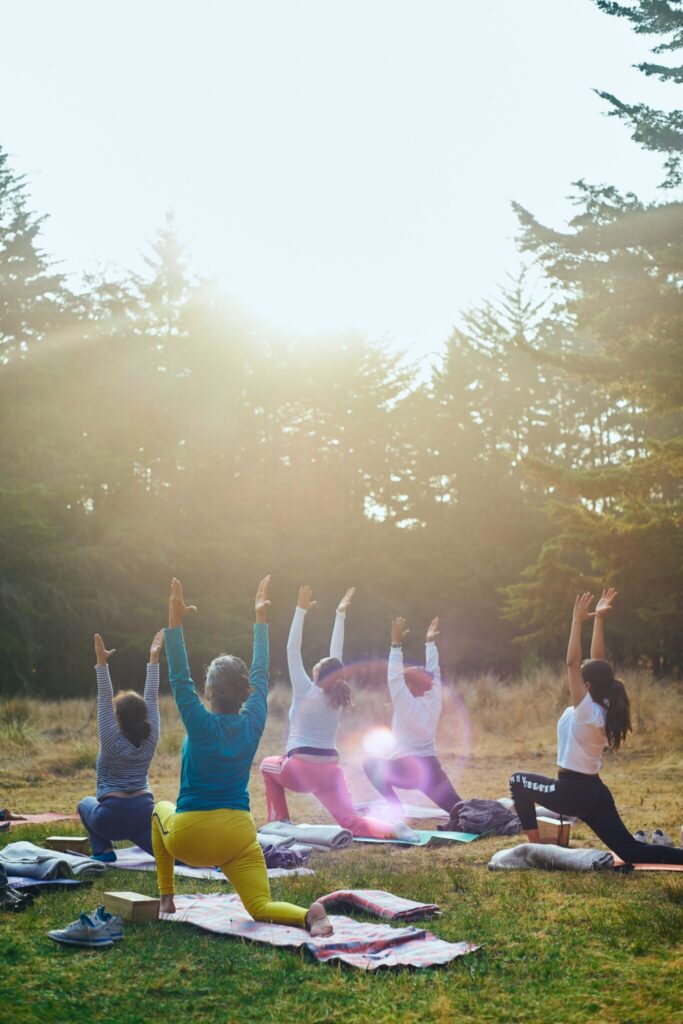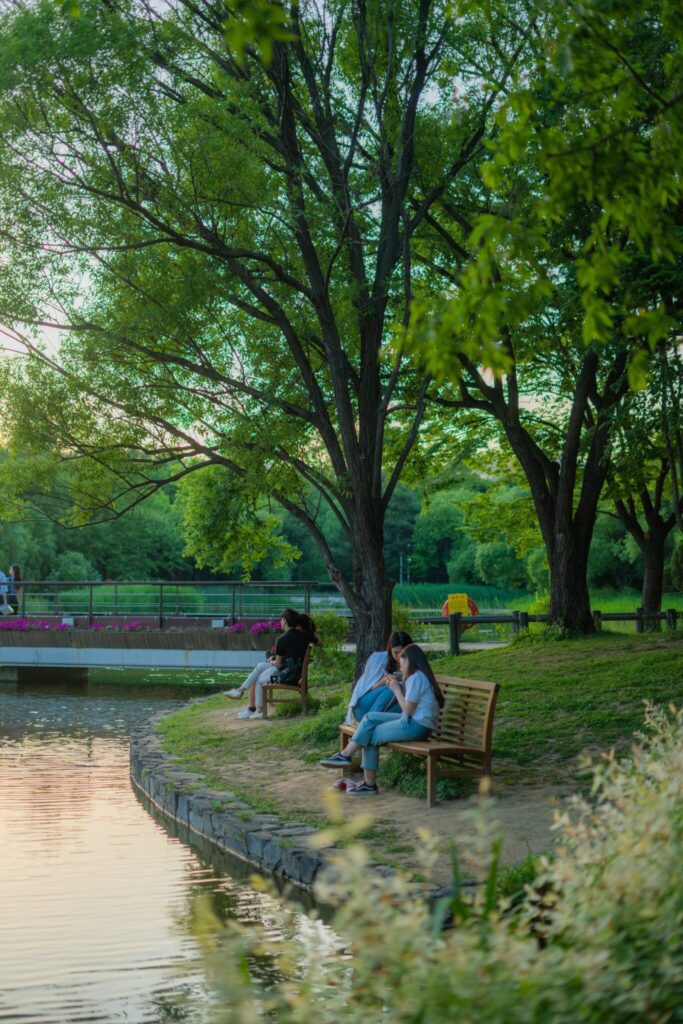 Divoka Sarka is a nature reserve on Prague's northwestern outskirts. It has several hiking trails, and incredible scenery thanks to the rock formations lining its paths. There is a swimming pool with pretty cold water even on scorching hot summer days, a natural lake to swim in, and a reservoir that becomes an ice rink in winter. Tennis and volleyball courts are also available. This park takes about half an hour to reach from Prague's center.
A very popular recreational area along the Vltava river, Zlute Lazne is about 15 minutes from Prague's center by streetcar. It provides table tennis and beach volleyball, places renting kayaks, paddle boards, and the futuristic-looking Efoil board and Onewheel XR.
With several restaurants and bars, it's also a great place for gatherings of any kind. On summer evenings, you can find regular concerts, stand-up comedy performances, and an open-air cinema. This park charges 50 CZK (2 USD) for entry.