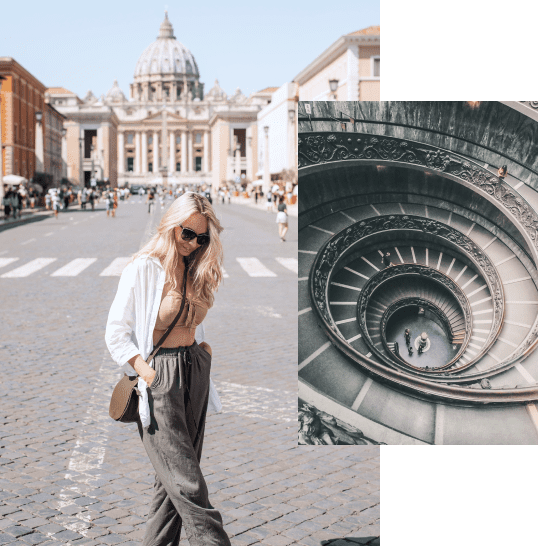 Early Entrance Vatican Tour
A nice alternative to a classic Vatican tour, you can visit the sovereign city, and its Sistine Chapel, before the crowds arrive, by arriving in the early morning, around 7 or 7:30 AM. You can also buy the museum and breakfast combination tickets.
If you're an early riser, visit Rome's most crowded landmarks, like Trevi Fountain and the Spanish Steps, and admire them sans crowds at first light.
If you're Catholic, we suggest joining the Papal Audience on Wednesdays (from 7 to 11 AM). This is a way to have a closer, more personal experience with the Pope. Likewise, you may want to consider attending mass, which many churches hold daily, especially in one of the city's most famous churches, like St. Peter's.
Most of Rome's farmer's markets open around 6 AM. If you visit for breakfast, around 7 or 8 AM, the stands will have their best wares available, without the chaotic crowds that form later in the day.
If you're a runner, or jogger, there's nothing quite like going or a run in a new city when it's just waking up. It gets quite warm in Rome during the summer but it's usually a bit cooler by the river. You can take some of the city's signature sights from the embankment sidewalk or make small detours and hit several more highlights.