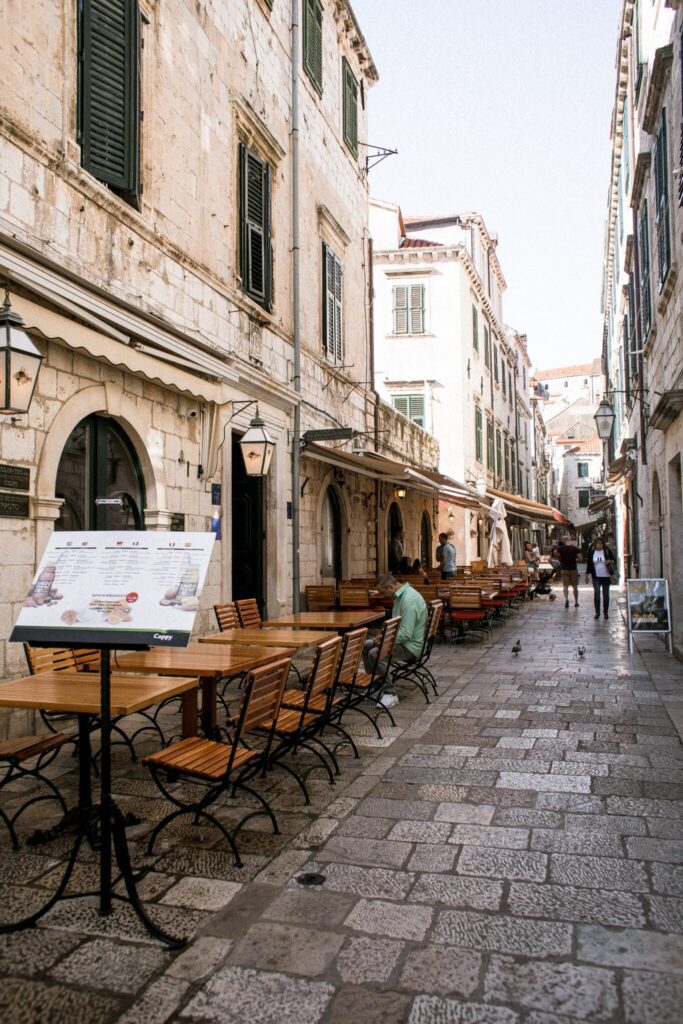 If you're looking for romance, just being in Dubrovnik is a good start, with its amazing views and warm Mediterranean atmosphere. If you're planning a romantic dinner, here are some spots for a wonderful evening.
Bistro Revelin features an amazing location, at the foot of the Revelin fortress, by one of the Old Town's entrances. With its views of the sea and the Old Harbor, this bistro offers an unforgettable romantic atmosphere. 
If you like fine dining in outstanding locations, 360 is THE place for you. Dubrovnik's only restaurant to receive a Michelin Star, 360 lives up to its name, with spectacular wraparound views of the city walls and the St. John's Fortress. This is a perfect restaurant for a romantic special occasion! 
Another place with an accurate name, the Panorama Restaurant & Bar atop Mt. Srdj is another ideal location for romance. Make sure to take the cable car up in time to enjoy one of the mountain's legendary sunsets, before tucking into a meal, with the Old Town, sea, and islands stretched out before you.
For a culinary change of pace, head to Azur, tucked away in one of the Old Town's side streets. The executive chef and co-owner is a Dubrovnik local who opened up a Mediterranean-Asian fusion restaurant in China, then returned home to do the same. This "CroAsian" eatery offers outdoor-only seating in a cozy alley, and a short but intriguing menu.
You can find the elegant, modern Restaurant Dubrovnik in the heart of the Old Town, tucked away in a narrow street near the Green Market and Stradun. A dinner on its terrace will grant you the ideal amount of privacy needed for a romantic atmosphere. 
Nautika Restaurant is located alongside the Old Town's Pile Gate, and offers one-of-a-kind views of the Adriatic, and the Bokar and Lovrijenac fortresses. Imagine sitting there in the moonlight with your beloved. That's the very definition of romance, right? 
Orsan restaurant is located outside the Old Town, near its small port. Be sure to book a seat by the sea, to enjoy scenic views and fresh, tasty seafood.