Whether you want to have a laid back, active, or exploratory morning, or combine all three, Dubrovnik and its surroundings offer plenty of opportunities. Here are a few suggestions for ways to spend your Dubrovnik mornings.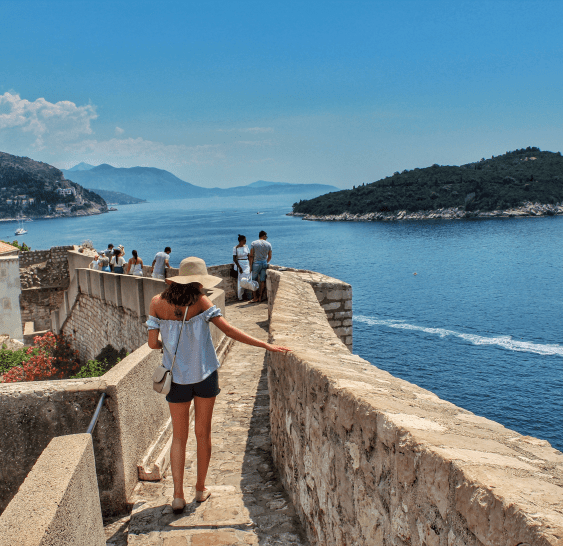 First thing's first – Dubrovnik's city walls. The best time to visit them is as soon as they open – 8:00 am. Come early enough, and you'll enjoy cool temperatures and few tourists. After paying 200 HRK for admission, you'll get a ticket that is also valid for visiting the Lovrijenac fortress, just beyond the city walls. The walls may run for two kilometers, and contain many stairs, but your entrance ticket is good for three days, so you can always complete it in stages, or return for more photogenic weather.
Coffee with a view? There's no better place for both than atop Srdj, the mountain overlooking Dubrovnik. It's possible to hike to the top, but on a warm summer day, it's best to ride the cable car instead. A round-trip ticket costs 200 HRK, and at the top, you'll be greeted by a restaurant offering coffee, breakfast, or even a light lunch. After taking in the views, visit the Napoleonic Fort Imperial and its War Museum. This institution symbolically stands on the place where Dubrovnik's fight for freedom during the 1990s began and ended. This museum will show you the weapons and explosive devices, maps, and war documents, but also offers personal belongings and letters from civilians living under siege.
If you're in the mood for a short adrenaline rush, you can join our Buggy Safari Tour. Be sure to join it after coffee, as you'll end up covered in dust!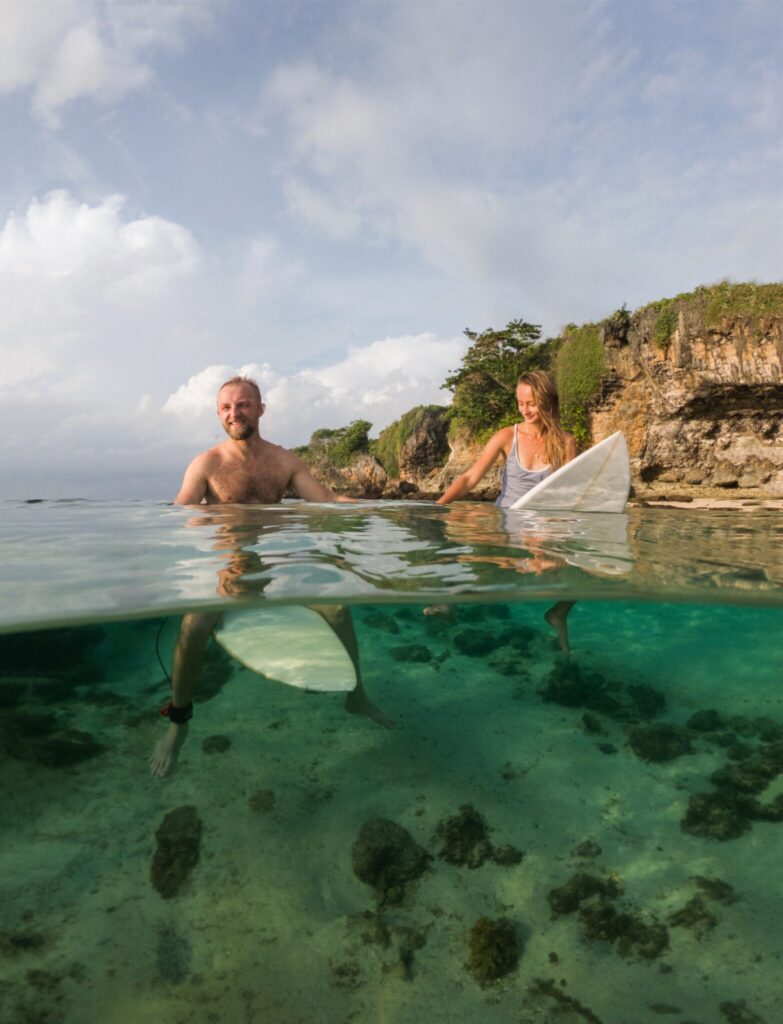 If you're in the Old Town of Dubrovnik it might seem that your opportunities for active pursuits are limited, but there's plenty of outdoors options for you.
There's nothing better than having a swim in the morning. It's a perfect energy boost. There are a couple of beaches close to the city center with views, such as Banje and Sulic, in case you want to refresh yourself quickly after exploring the town.
A ten minute boat ride from the Old Town, Lokrum island is also a great spot for a swim. Boat tickets cost 200 HRK return and include the entrance fee for the island, which is a restricted nature preserve. There are no proper beaches, but there is easy access to the island's shores. If you're not in the mood to swim, you can still walk along the coast, enjoy the island's tranquil nature (well, aside from the peacocks introduced by Mexico's short-lived Hapsburg emperor), and explore its historic sights, like a Benedictine monastery. You can also enjoy refreshments and a meal at the island's small cafe and restaurant, or bring some greens for the island's many friendly rabbits.
Want to get onto the water instead of swimming through it? Embark on a morning sea kayaking tour! With local experts, you can follow Dubrovnik's walls, and visit Lokrum and its sea caves. Enjoy the views, the sea itself, and have a swim!
Fancy a bike ride? Dubrovnik itself is not ideal for biking, with its busy streets, steep terrain, and lack of bike lanes, but the countryside more than makes up for this. Join our biking tour of the Konavle Valley, and actively explore gorgeous nature. Following a dirt path, you'll see herds of cattle and goats, vineyards, and famers at work.
Want to have lunch near Dubrovnik? Head to Cavtat, Dubrovnik's seaside "Little Sister." There, you can follow a beautiful promenade wrapping around Cavtat's peninsula. Along the way, you'll pass numerous seafront restaurants. Modern, seasonal, traditional, or exclusive, the promenade's eateries really do offer something for everyone. The locals are also known as passionate fishermen, and the majority of their daily catch ends up in these restaurants. While there, seek out Malvasija, a white wine only produced in the Konavle countryside surrounding the town.
Although you can visit Cavtat, by public bus, we highly recommend taking a public boat instead. You can easily catch a boat from the Old Town's harbor every half hour, and round-trip tickets cost 100 HRK.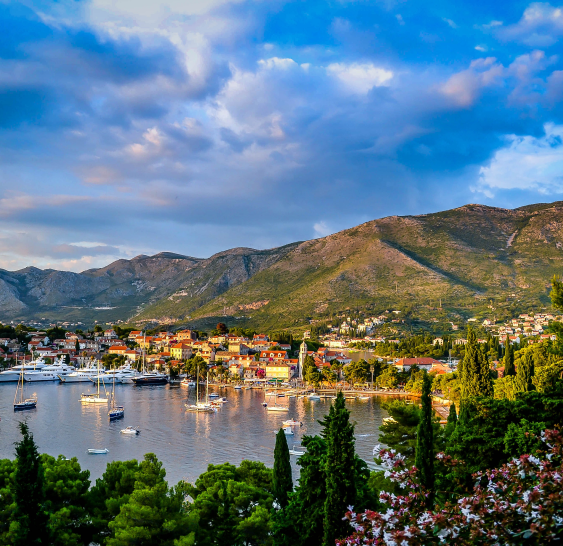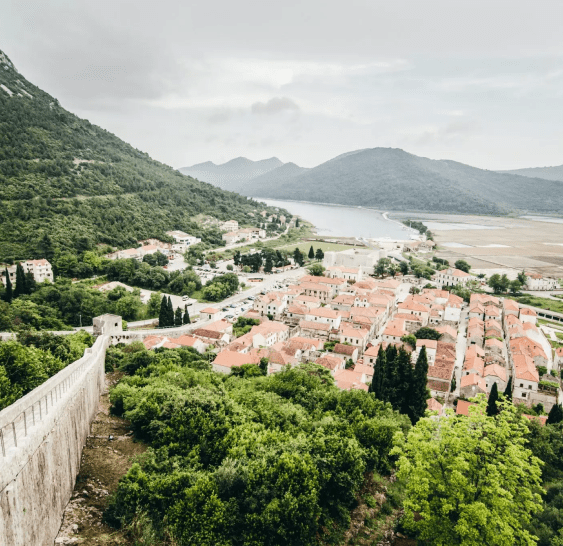 A trip to Dubrovnik would not be complete without visiting Ston, at the base of the Pelješac peninsula. This pivotal point led to the town gaining what are now Europe's longest fortifications, built in the 14th century by the Republic of Ragusa (which later became known as Dubrovnik). Safe within its walls, Ston has an atmospheric medieval town center with quiet, car-free streets.
Ston is also known as as haven for foodies, and home to great wine. The nearby coastline is home to clear waters, purified by countless shellfish. Ston's public transportation links to Dubrovnik aren't the best, so the easiest way to get there are by renting a car, or being driven there by a guide. We offer a half-day tour that includes the town. Alongside Ston itself, this popular tour includes an oyster and wine tasting at a family-owned oyster and mussel farm's private island. The owners could make a lot of money opening up their farm to group tours, but they prefer to focus on farming, with the occasional private tour through us.