Split's international food scene might not seem too big, but it offers high quality, and is growing. Walk around, and you can find favorite dishes from home, or other beloved foods. That's not to say you won't love Split's Dalmatian cuisine, with its light Mediterranean dishes! You can also find diverse types of pasta, risotto, and burgers anywhere. Here are some of our favorite places to fulfill cravings for foreign food: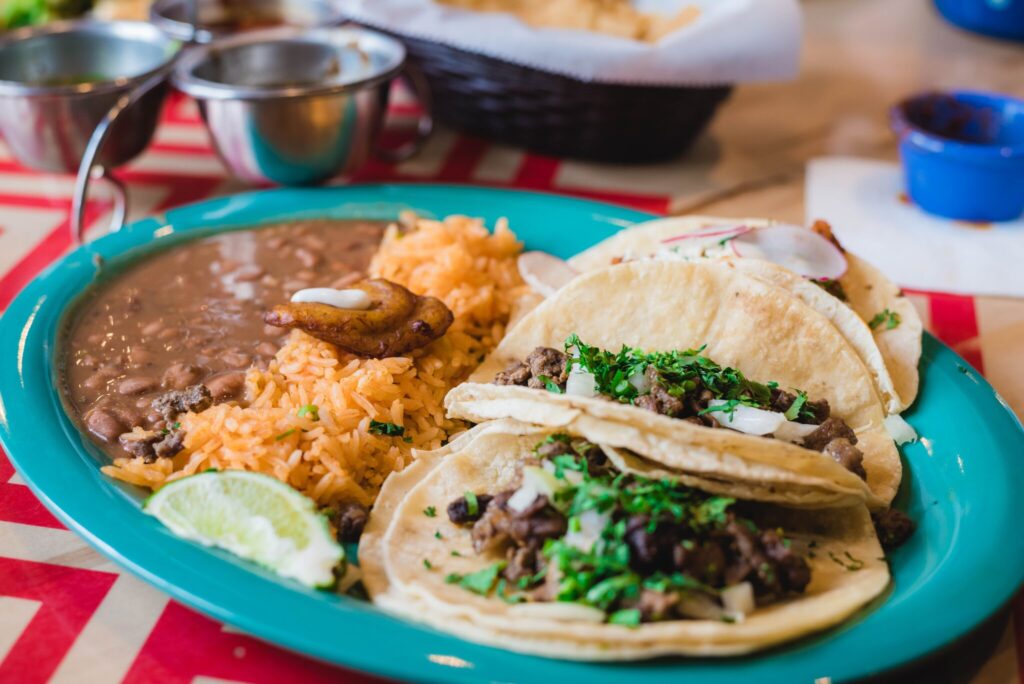 Steps away from Peristil square and St Domnius cathedral, in a secluded corner of Diocletian's Palace, you'll find this unpretentious restaurant. A beautiful, historic setting with a laidback atmosphere, this restaurant offers a mix of Mexican, Indian, American, and Argentine cuisine. This place is ideal for having a quick lunch, but also good for an international breakfast or brunch.
Owners Rob and Geoff first opened Fig Hvar in 2015 and Fig Split in 2019. Geoff is a native of California and Rob of Australia (with a Croatian background). They've traveled a lot worldwide, resulting in a unique blend of international cuisine with a twist, or as they say, "something a little different." Both of their restaurants have been big hits, and you should see why for yourself.
Why not take advantage of being right on the Adriatic? It would be a shame not to mention Split's great, centrally-located sushi restaurants.
Although now known as a takeaway, delivery, & catering service, Mini Bota Oyster & Sushi started as a restaurant, and remains mega delicious thanks to its high-quality ingredients. The owners come from the Mali Ston nature preserve in the Pelješac peninsula, which is famous for its delicious seafood, especially its oysters and mussels. We recommend visiting one of the peninsula's family-run shellfish farms on a tour with one of our guides. If you end up in Dubrovnik, Zagreb, or Mali Ston, and are a fan of sushi, don't miss the opportunity to taste Mini Bota's sister locations, to enjoy the same quality in different settings.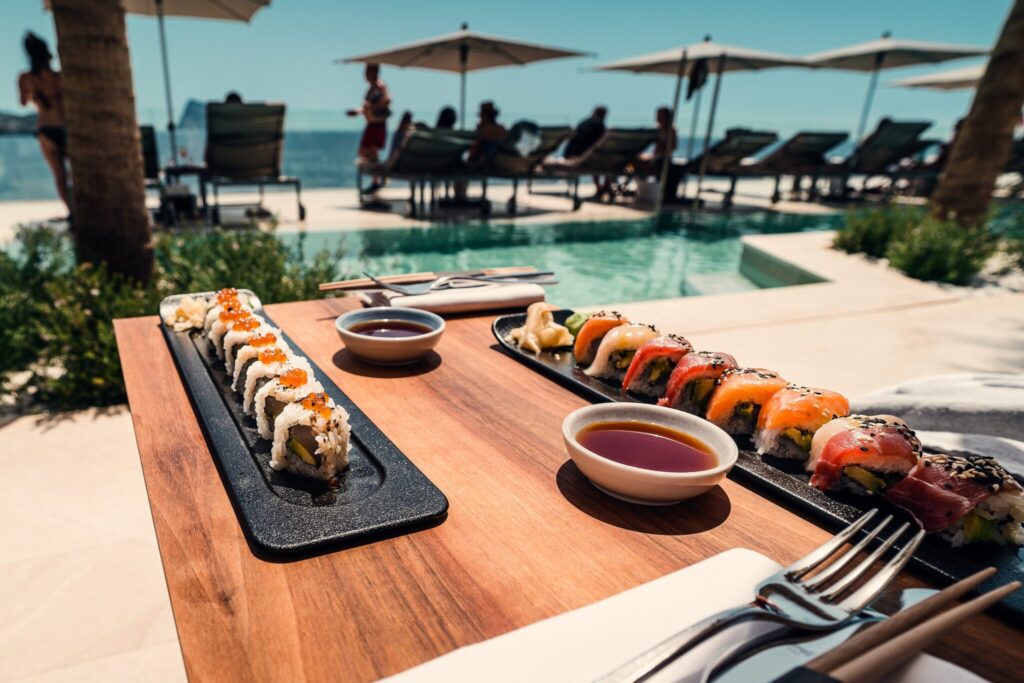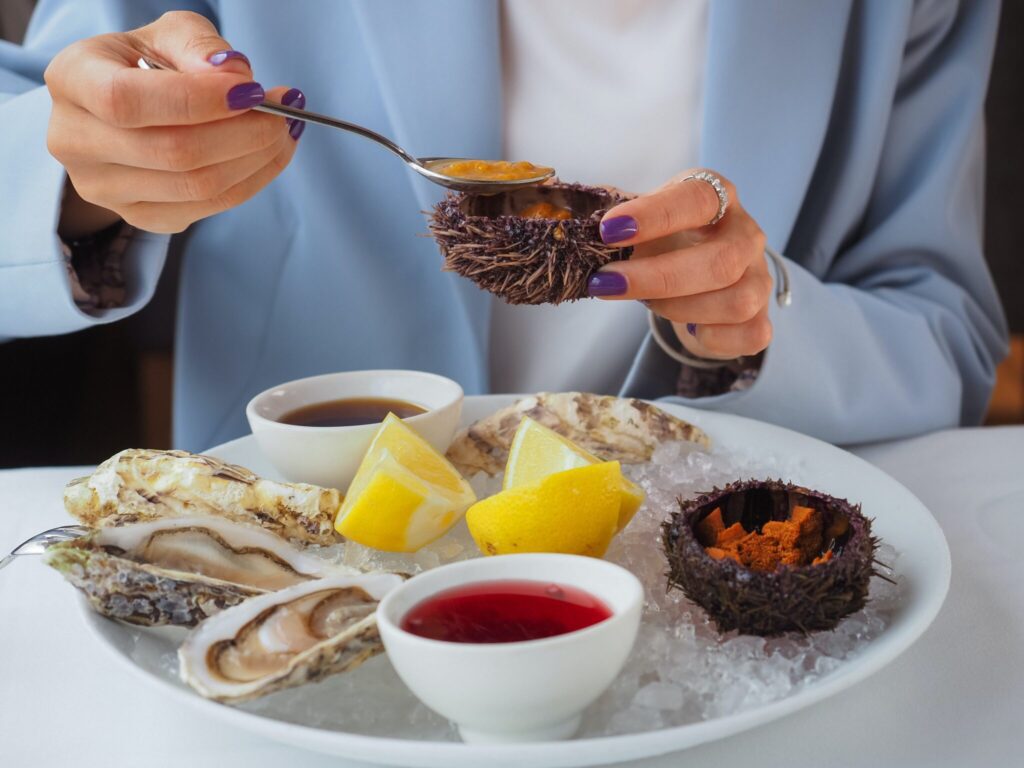 Adriatic Sushi & Oyster Bar
This cute little Greek eatery, although located on a very busy street, is hard to miss, due to its blue and white Greek-style exterior and traditional music coming from inside. Their menu is simple and includes freshly-made all-time classics such as souvlaki, chicken and pork gyros, tzatziki sauce, and Greek salad. Portions are more than generous, rich in aromas and flavors, and you can choose to eat in the restaurant or order to-go. The place does get pretty busy, especially in the evenings, but the service is fast and attentive. 
In the Firule neighborhood, a short distance from Split's center, but far from the tourist crowds, you'll find Biberon Sushi. This great, locally recognized restaurant offers both great food and service, as well as takeaway and home deliveries via Wolt.
Chops Grill Steak & Sea food
A modern steakhouse conveniently located just off the main shopping street, Chops offers prime cuts from around the world. The grilled meats range from a Black Angus burger, to several variations of rib-eye steak, and on to a gigantic half-kilo T-bone. Chops also offers quality Adriatic seafood such as tuna and monkfish.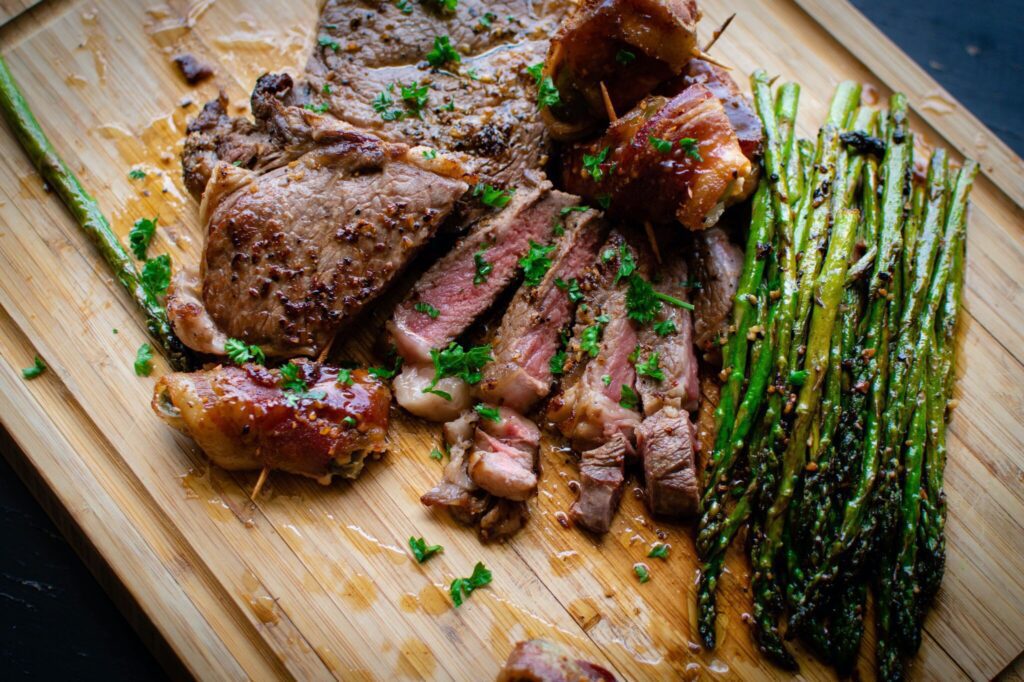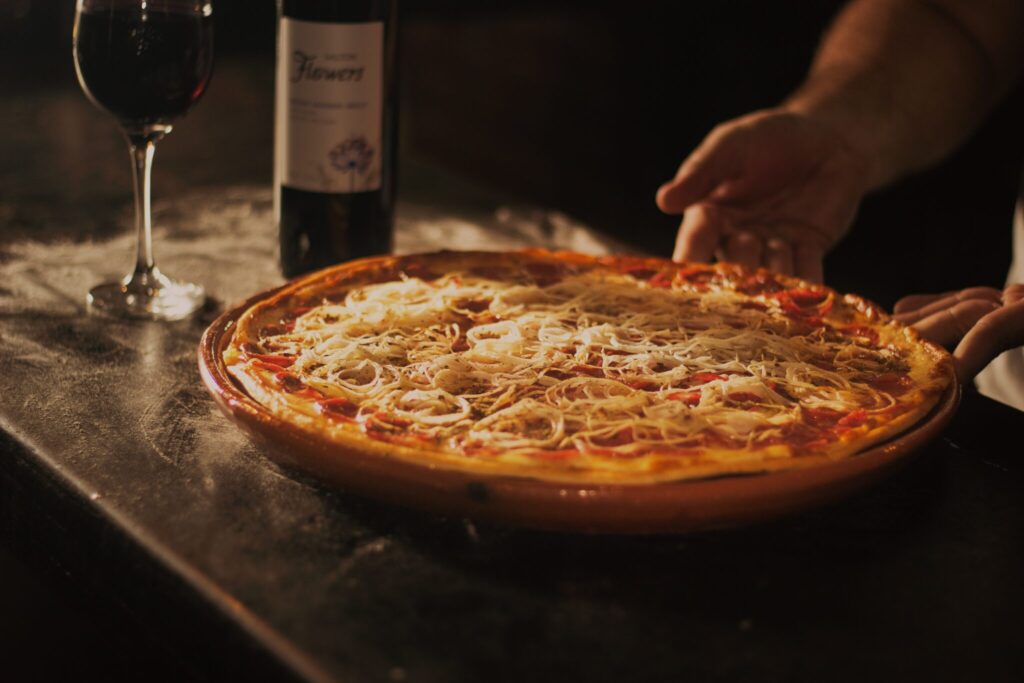 Although pizza can be found on pretty much any corner, no two pizzas are the same. For the best, most authentic exemplars, visit Bokamorra Pizzeria, on a section of coast a short stroll away from the city center. In addition to common flavors, we really like the pizza with goat cheese, figs, and honey. Italian visitors would be sated for sure!
Silk – Pan-Asian street food
A small chain (with three locations in Croatia, and one in Switzerland), Silk is the place to go if you're craving Pad Thai, Peking duck, curry, spring rolls, or fried rice. This chain was actually born of that craving, from when the owner was stuck on a Croatian island, reminiscing about food from distant climes.
The food is prepared by professional cooks from Asia, and you can actually watch them preparing your food or you can sit around the communal table and watch people passing by the street. Wi-fi is not available, as the owner believes people should focus on food and talking with one another, so this is an ideal place to make new friends.
To je Tako – Mexican restaurant
Near the Jupiter Temple (and Peristil square) you can find To je Tako, which not only offers Mexican, but traditional foods from throughout Latian America. That's right, everything from Peruvian ceviche, to Honduran baleadas, Cuban ropa vieja to Mexican chocolate mole sauce. This is a colorful and vivid place, with great vibes and excellent food.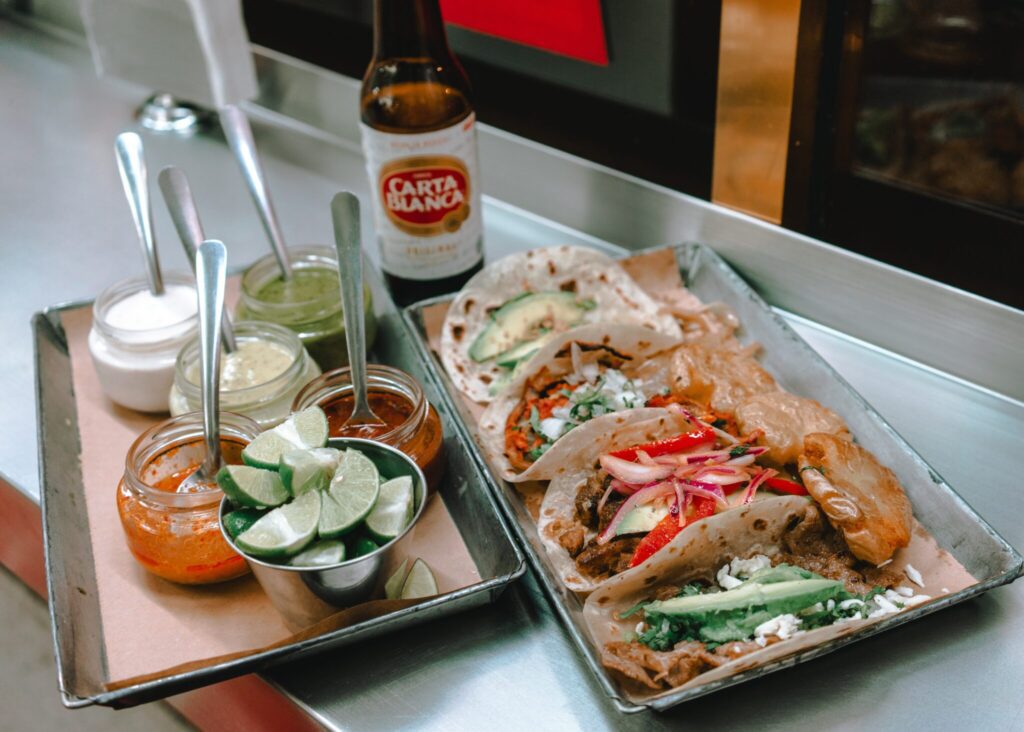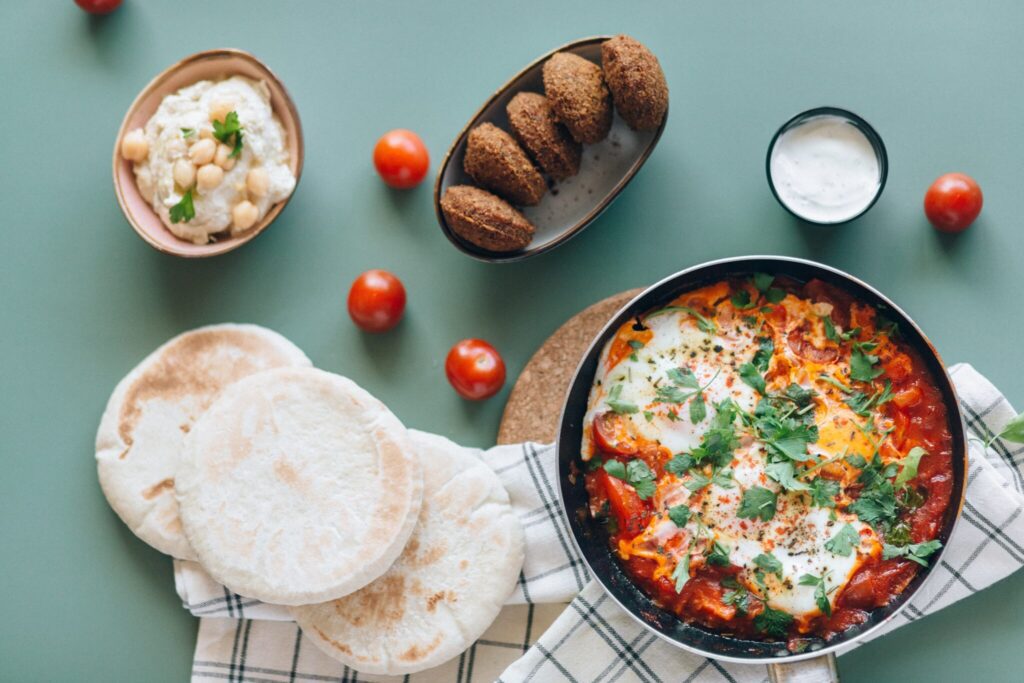 Daddy Cool – Middle Eastern (Falafel restaurant)
THE place to satisfy your falafel urge in Split, Daddy Cool is a must-visit spot. This vegan-friendly place has eco vibes, although you can find shrimp and beef falafel along the vegan options. With no tables or chairs, this is a place to grab delicious and filling, freshly prepared lunch to go.
Split has quite a few other restaurants offering international food, especially fast food and street food favorites such as kebab, stir fry, burek, and Bosnian čevapčići, but you're sure to find your own favorites during your time in Split. Start with these recommendations, and eat your way out from there!