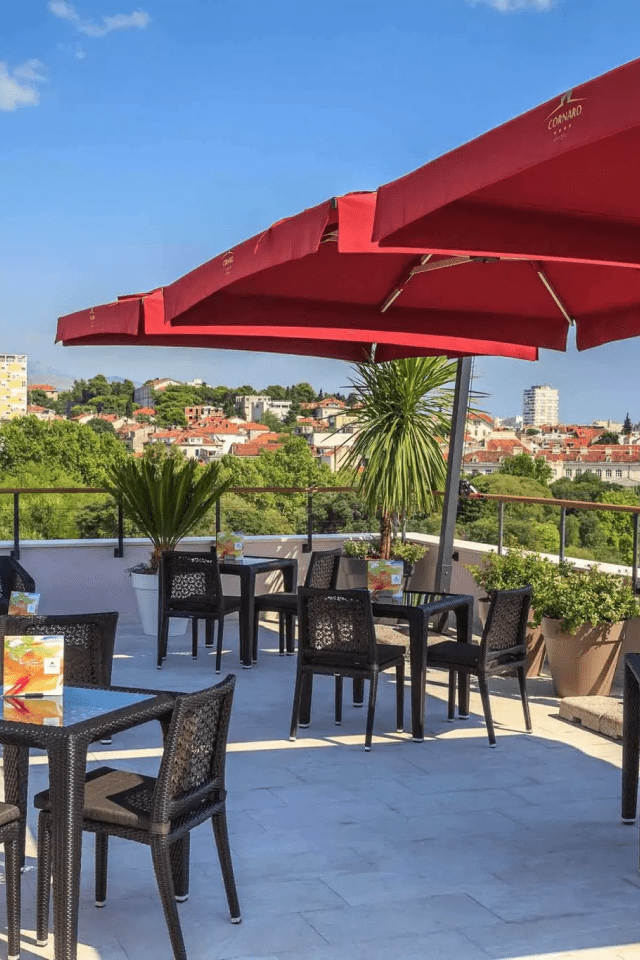 Split looks great from many angles, so we've gathered up some of our favorite spots to enjoy a refreshing drink and take in the vista or admire the historic aspects of this most impressive Dalmatian coastal city.
Cornaro Rooftop Bar is the perfect venue for socializing and stylish formal or informal events. Located atop a beautiful, centrally-located four-star hotel, this bar shares space on a large rooftop terrace with a pool and large hot tub. From there, you can enjoy panoramic views, including the Old Town, Adriatic sea and islands, Marjan hill, and the rest of the city. Naturally, this makes the bar a great place to watch the sunset, and get your bearings if you're new in town.
This place gets pretty quiet in the morning, so it makes a perfect makeshift office, complete with coffee and shade. If it gets a bit too hot, you can always move to the lobby or the shaded terrace on the ground floor to finish your work or drink.
An informal place for a refreshment, or a more substantial meal, Teraca Vidilica is a great reward for climbing the nearly 400 steps to the Marjan hill's first viewpoint. While there, you can enjoy views of Split and the sea and islands beyond. Within the bar, you can see postcards from the city's prewar days, then see how the city has changed for yourself from above. Marjan hill is the city's peninsular lungs, a 15-minute walk from the Old Town surrounded by beaches.
Žbirac (on Bačvice beach)
Located on Split's most popular beach (it's the only truly sandy one), within a short walk of the city center, you'll find Žbirac, a non-pretentious bar that has been very popular among locals for generations. This casual beachside bar is open year-round, and has a relaxed, happy atmosphere, although it's a surprisingly popular place to hold small business meetings or job interviews (I've personally had one there myself). This bar is proof that sometimes the simplest things really are the best.
Located on the east end of Riva waterfront promenade, this spacious, informal rooftop bar makes a perfect spot for nights out, as well as a place for daytime coffee while enjoying views of the Riva waterfront promenade, Marjan hill, and Adriatic, with a cooling breeze.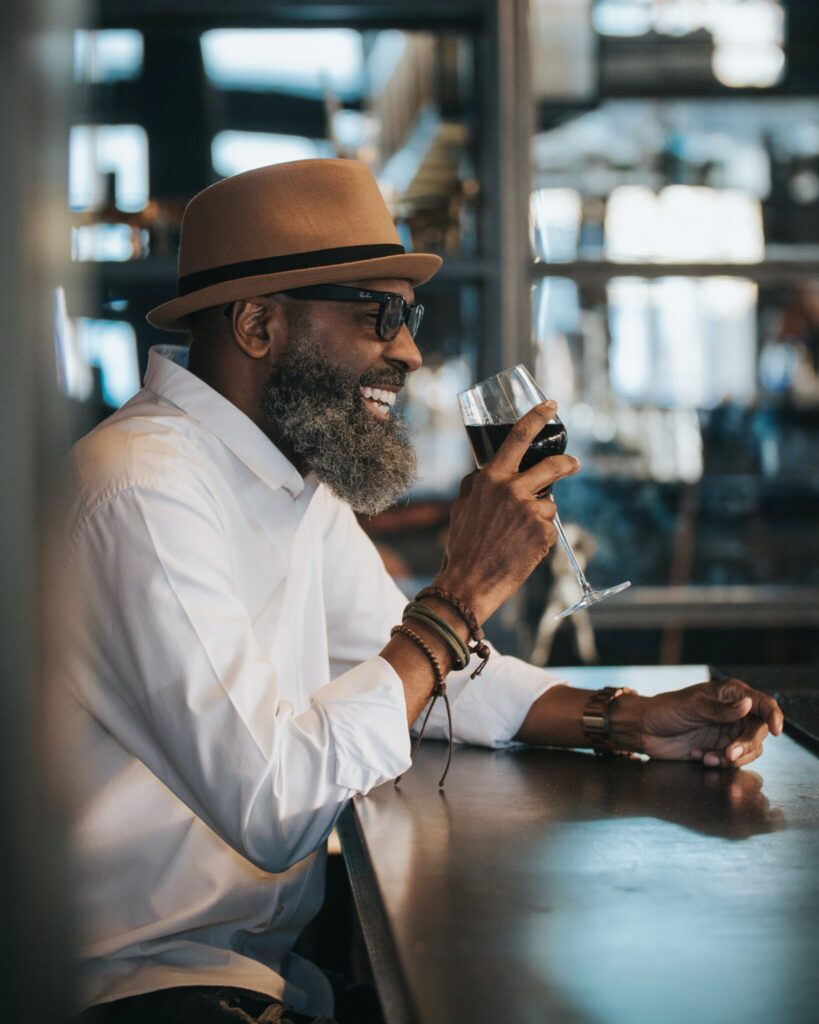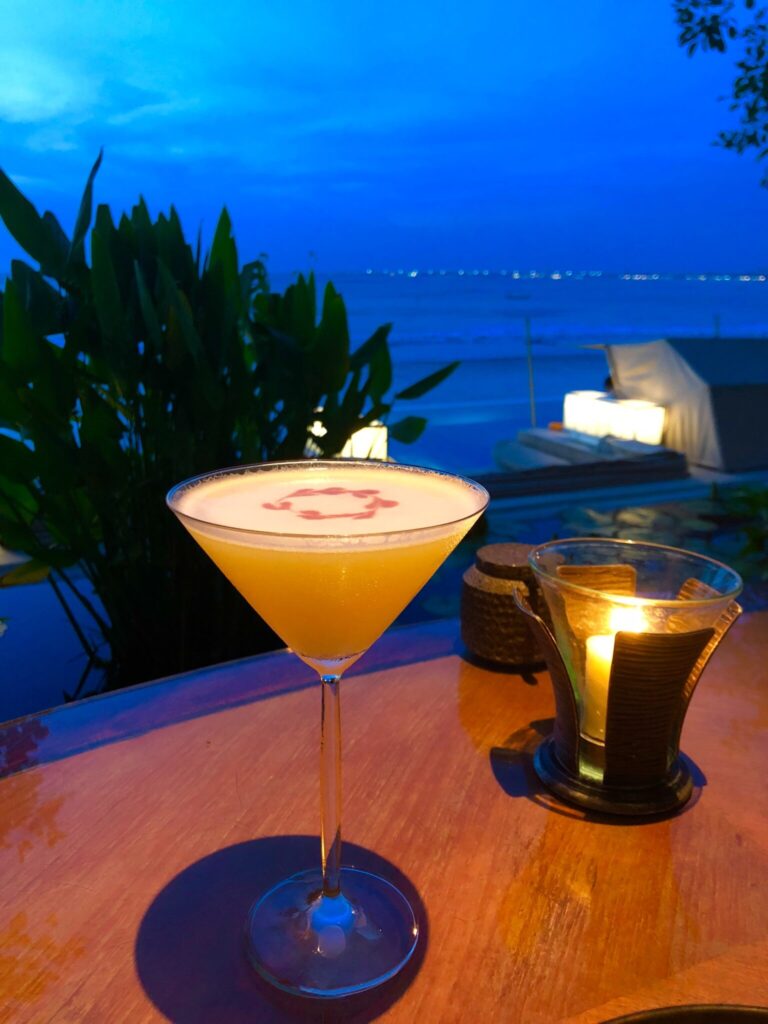 PARADOX Wine & Cheese Bar
A few steps from the western end of the Riva waterfront promenade, you'll find this informal, modern wine bar and lounge. Its rooftop is most inviting starting around sunset, especially if you're fond of wine and tapas.
Paradox features more than 120 labels of well known, top-quality Croatian wines, as well as choice finds from other countries, such as France and Italy. Don't be afraid to ask the well-trained sommeliers for advice. This bar's Dalmatian delicacies, paired with wine, tend to be filling, so don't order too much if you intend to go out for dinner afterwards!
Not far away from the city center, yet away from the crowds, lies a hidden gem. This chill place is popular among locals for its lovely views of Split's harbor. It might be a bit tricky to spot, but you can find it on the way to Marjan Hill.
Split offers many of small, hidden gems and places with great views of Split and the sea, including the cafes lining the Riva, west coast, and at Marjan hill and Split's beaches.
Let's not forget to mention that there are many great cafes and bars within the Old Town and its picturesque alleys. They may not boast views of the sea and city, but are still worth visiting, for their historic locations. Of them, we recommend seeking out the Lvxor cafe on Peristil, the core of Diocletian's Palace. There, you can dine while beneath the St. Domnius cathedral and its bell tower, and a 3500-year old sphinx brought from Egypt by the Romans.
If you are looking for a place with great views, in the center or away from crowds, you'll be spoiled by options. We encourage you to go ahead and explore on your own and find your own perfect place with a view.