5 Ways to Travel Around Italy
What is the best way to travel around Italy?
The easiest way to travel around Italy is by train. Public transportation is reliable and easy to navigate, linking major cities and towns.  It can take a lot of time if traveling long distances takes away from your experience living, working, and touring but the railways are well-tended and require little effort.  would take away from your touring, living, or working during your time in the country. 

Traveling by car, whether a rental or with a private driver,  is certainly another easy way to visit Italy but not when wanting to visit the islands, reached by ferries, or travel from north to south quickly  Always keep in mind the season you are visiting, whether ferries are running, and whether driving will make it easier to reach a village, town, or local historical site.

Greater Italy is accessible through various modes of transportation, with the major cities reachable by train and small towns accessible by car or bus. The way you travel across Italy will offer different perspectives spanning train tracks, country roads, and a vast coastline. The view can also change dramatically between driving a car, having a private driver, or riding an Italian on a Vespa.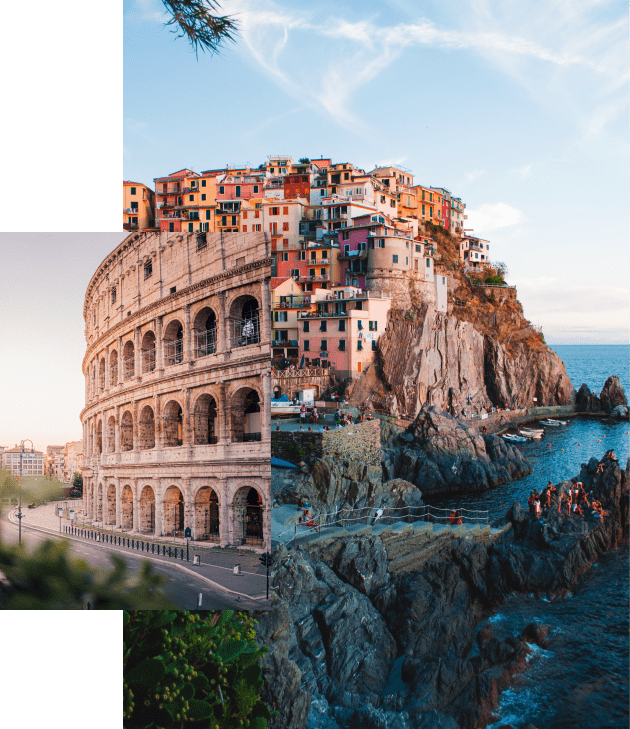 What are the different ways to travel around Italy?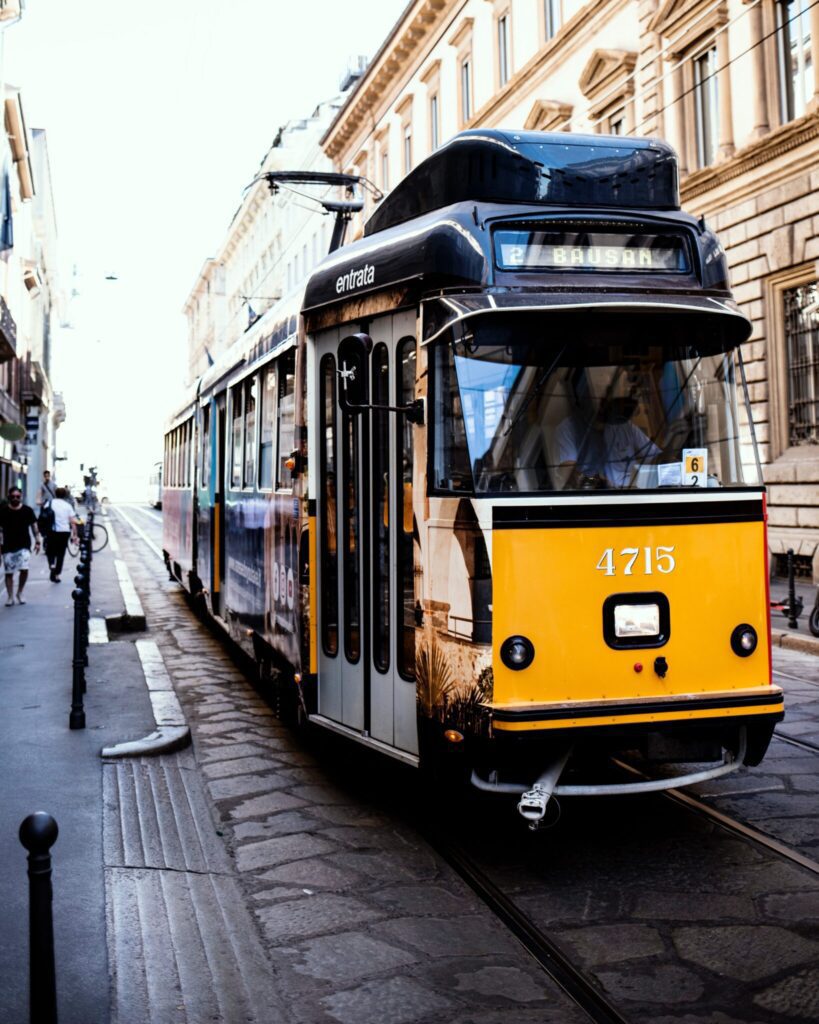 The train system in Italy is the most popular way to travel around Italy. The national company is Trenitalia, which runs most services, with the private companies offering high-speed trains between Turin in the north and Salerno in the south, along with Venice to Naples, or Brescia to Naples. All three services top in Bologna, Florence, and Rome before reaching their final destinations. 
Important note:
Before boarding the train, you should always get your ticket stamped in the green machines most often located at the head of the rail platform. This machine validates your ticket and failure to get the ticket stamped will result in fines. 
Make reservations on high-speed trains, especially when traveling during peak season months like July and August. Like with airline travel, the earlier you book a train ticket through, the more variety you will have and the greater the savings. Many trains also offer 1st– and 2nd– class seating, with regular sections reaching prices half as expensive as the luxury compartments. 
Consider the different types of train services before booking the trains. Regionale/Interregionale trains are slow and stop at nearly all stations between destinations. 
InterCity services are faster and can also travel to destinations outside of Italy on EuroCity lines. Alta Velocitá, the high-velocity trains, reach speeds of more than 185 miles per hour and connect major cities across Italy, cutting the travel time of the InterCity express trains by half. 
Traveling by bicycle through Italy makes exploring easy and the small towns around each region accessible. Transferring or touring on a bike allows you to enjoy the scenery of Italy without the worries of navigation or paying attention to the rules of the road in a different country. The train offers fast, frequent, and cheap travel across the country, and remains the most popular form of travel for Italians and visitors. Cycling in Italy between distant cities can be too exhausting and is not the fastest way between places if speed is important. 
The best way to appreciate the comforts and luxuries of cycling in Italy is around each individual region. For example, if staying in Italy and wanting to explore the famous medieval towns unconnected by the railways, cycling offers a stress-free alternative to renting a car, along with the freedom of staying or going at your preferred time as opposed to the time set by a tour company or bus schedule.
Some of the best places to enjoy cycling include:
The Amalfi Coast –  the narrow, winding roads nestled between the edges of the Tyrrhenian Sea and coastal mountains of the Campania region are daunting to traverse in a car.

Tuscany – the medieval towns of the region are not linked by highway or main roads but are known to local cyclists who often navigate the rolling hills and valleys of the region. 

Umbria – the hidden, preserved medieval towns of Umbria have retained their culture partially due to the absence of the railway and access to the roads. There is also great wine tasting in the region, which is often overlooked by tourists for the more famous valleys of Tuscany. 

Naples to Bari – While there are trains that connect Naples to Bari, which cross the regions of Southern Italy, they are slower than a car due to a lack of public infrastructure concentrated in the south. Cycling will not get you between the destinations faster but can give you an exciting route to navigate for a more immersive experience.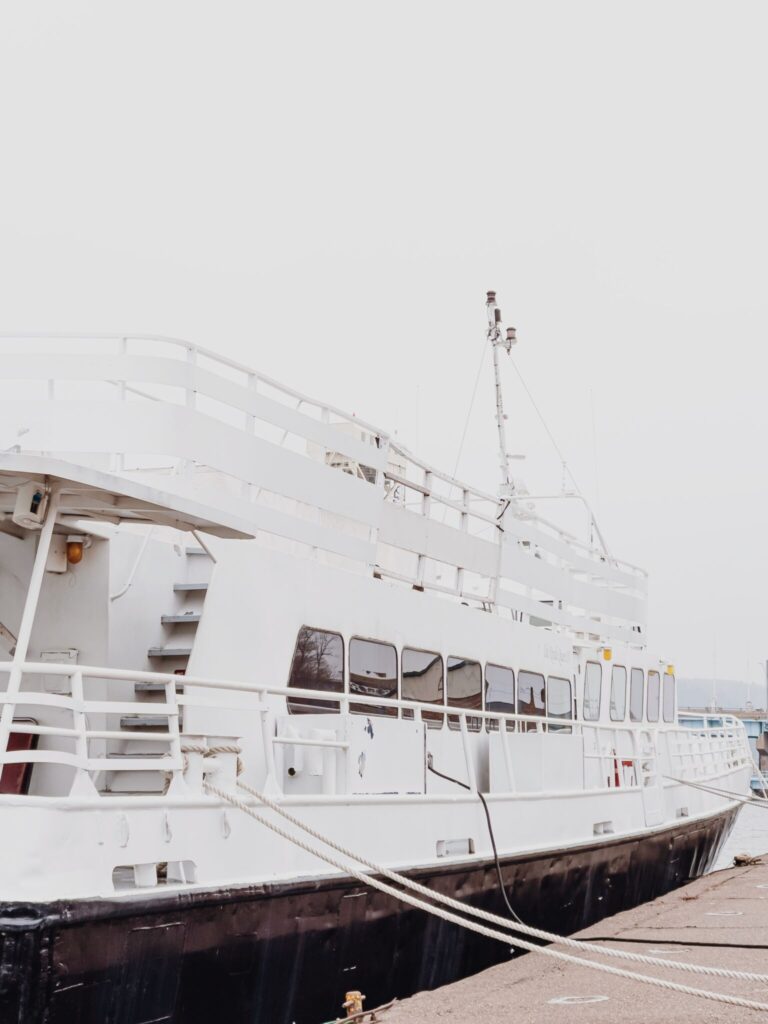 Traveling by bus can be an easy, efficient, and cheaper way to access the smaller towns and villages in the secluded areas of Italy not connected to the main cities by rail. Buses connect the streets of Rome, along with the InterCity bus companies reaching smaller towns such as Assisi in Umbria or Alberobello in Puglia. 
Bus companies sell their tickets through agencies in large cities, online, or at the station when traveling to different areas of Italy. In small towns, villages, and cities local buses sell tickets in bars or directly on the bus. Advanced booking is often not required but is advisable during high season months of July and August, especially for long-haul trips or when trying to travel on a Sunday to a destination unreachable by train. 
Italy has an extensive network of roads, state-funded highways, and local streets making exploration by car easy, with even the most remote village accessible. Cars drive on the right side of the road, consistent with the United States and Canada. When on the highway, drivers are allowed to overtake other cars on the left. You must always drive with your headlights on, day or night, when outside of cities, most notably on country roads. Unless otherwise indicated, the speed limits in Italy are:
80 miles per hour on the

Autostrada

, which is similar to a freeway

68 miles per hour on all main roads in nonresidential areas 

55 miles per hour on all secondary, nonurban roads 

31 miles per hour in built-up areas, such as cities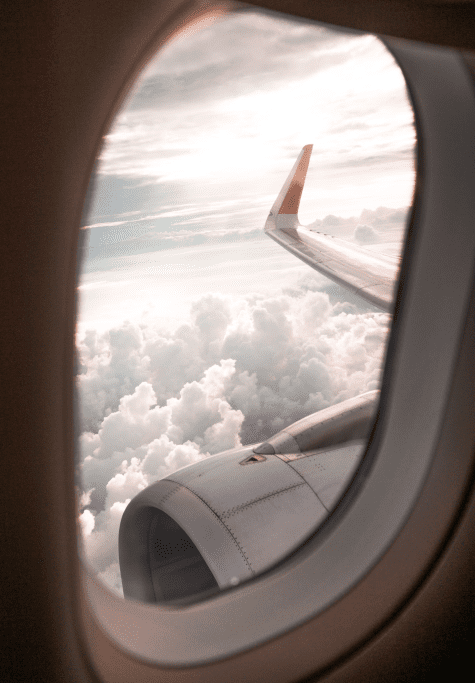 Flying is a fast method to travel long distances in Italy but is not always the best choice. When traveling between large and iconic cities like Venice and Rome, it's easier and often quicker to travel by train but when considering longer distances not directly connected by train such as Venice to Palermo or Rome to Brindisi, a flight can be cheap and less complicated.   
The best general routes to take when flying inside Italy include:
Rome to Palermo

Rome to Cagliari, Sardinia 

Milan to Naples 

Venice to Bari

Naples to Turin
Flights will most likely be available without layovers or long delays, especially when flying from larger airports like Rome, Pisa, Venice, Milan, and Naples. 
What should you consider when traveling around Italy?
Consider seasonality when traveling around Italy, especially if you want to visit famous cities, beaches, and islands. During the summer months between late June and early September, public modes of transportation, such as buses, trains, and ferries are crowded and can make it difficult to transfer. 
When traveling in winter,  the number of ferries between places like Amalfi and Capri are limited. Research the seasonal schedules for the different methods of transportation. Planning your trip with Workation takes away the guesswork to make the entire experience seamless, no matter your preferred mode of transportation.
Is public transportation accessible when traveling in Italy?
Public transportation is easy to navigate during your Italy Workation. The reality of public transportation is its price point. It's best for travelers worried about their budget when looking to save money on an aspect of the overall experience. 

The ease and cost of public transportation replace the flexibility of a guided tour or a private driver, while also limiting your reach of exploration.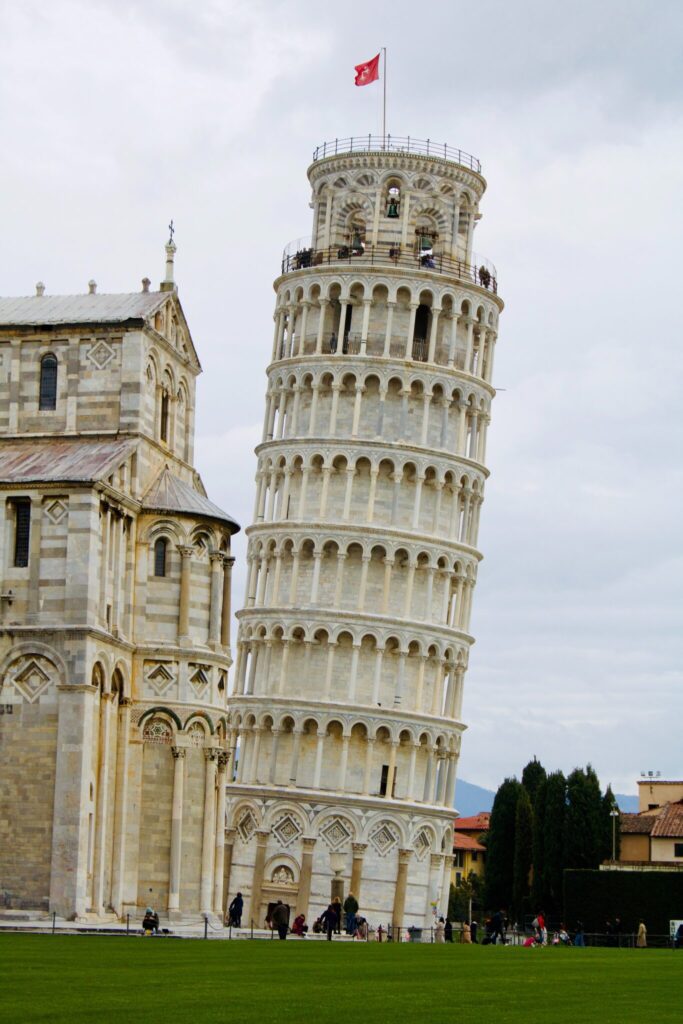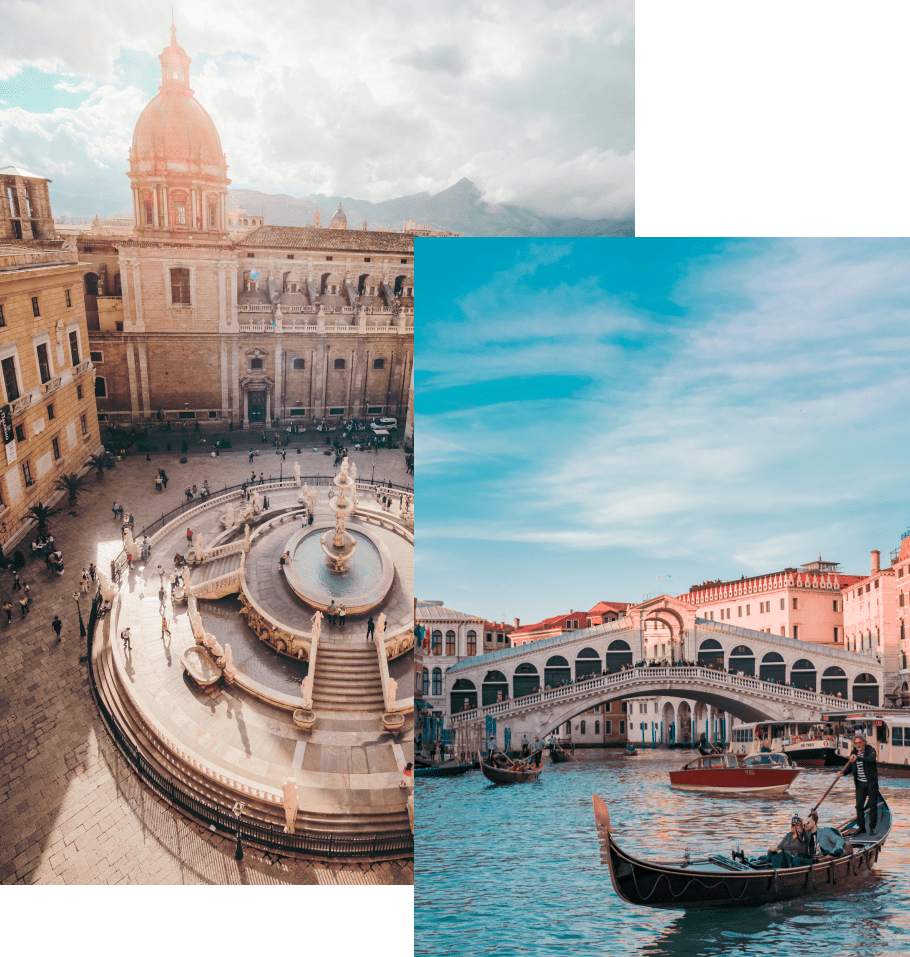 Find the Best Way to Travel Italy for Your Workation
How you choose to travel around Italy should focus on your preferences and timeline. Explore the famous coast, discover charming medieval villages, and cross the ocean to find gorgeous islands for a taste of what Italy offers. Cycle the countryside or enjoy a luxury car service. Every travel style has its merits and your preferred method of travel helps you connect to Italy during your celebration of a work-life balance.
Find the right information to guide your decisions before speaking with Workation, so we can help you plan your best Italy experience. When you are ready, we will help emphasize your productivity by maximizing your connection with local life and culture. Take one step closer to planning your Workation or find more information with our ideas on Unesco World Heritage Sites In Italy to Visit on Workation.