sample workation itinerary
We have laid out a typical timetable for a Krakow Workation in order to give you an idea what a month in the Poland's most popular city has to offer and the services we can provide.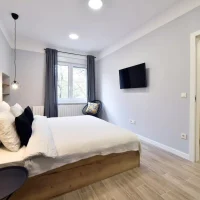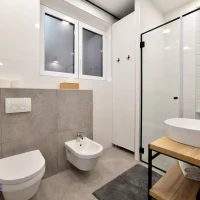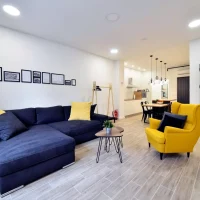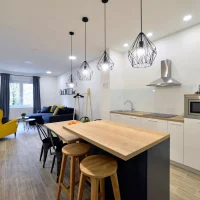 Workation in Zagreb for a month
Starting at $2,040 per person for a 2 Person Workation
Starting at $3,620 for a Solo Workation
Your Workation Package Includes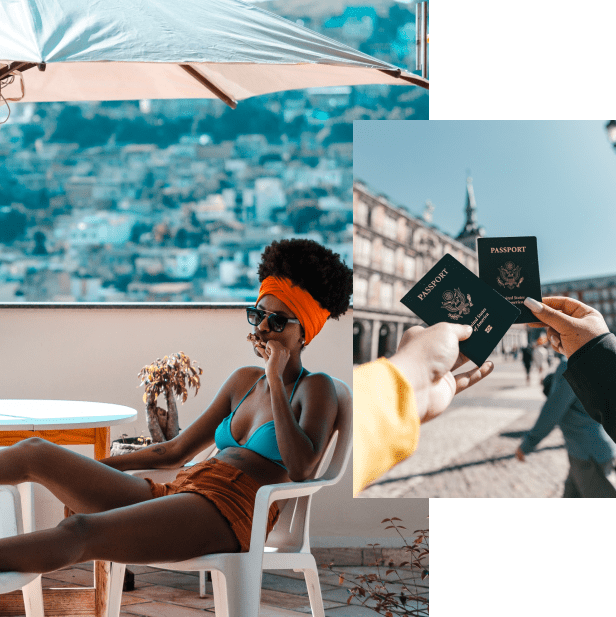 Pre-Workation Coordination
Preparation for your Workation starts long before you touch down in Croatia. You'll be in touch with your Local Hero in Zagreb 1-2 months before departure, so we can get to know you and your preferences better. We want to make sure you get the most out of your time in Zagreb, so we'll ask about your interests, what you want to see and do, eating choices, any equipment you'll need, and what kind of work schedule you want to keep. We'll provide you plenty ideas and suggestions for your free time.
Your Personalized Destination Guide Web App
After booking you will receive a personalized destination guide web app we've customized for your Workation. You'll find a wealth of information in there about Zagreb, things to do, and the many services available to make your life easier. We also blog regularly about Zagreb, covering a wide variety of topics of interest to anyone workationing there. If there's anything you need more help with, just ask your Local Hero!
Welcome to Croatia! Upon your arrival at Zagreb Airport, a driver will meet you and drive you to your apartment. The drive takes about 30 minutes. Depending on your arrival time your Zagreb Local Hero will meet you after you check-in, or the following morning. At this time they will provide you with a local SIM complete with data as well as a public transport pass to cover you for the duration of your stay.
You'll appreciate the dedicated workspace in your apartment, and the reliable high speed wifi. We can arrange for an external screen or other tech accessories to increase your productivity. We will also stock your apartment with all the necessities (e.g condiments, bathroom essentials, cleaning supplies) to start your stay off smoothly. You'll be pleased to note that weekly cleanings are included in the price.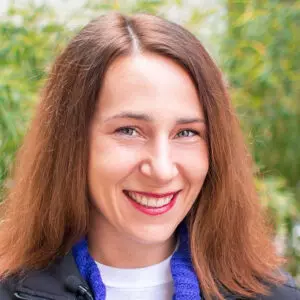 Lidija,
Zagreb Local Hero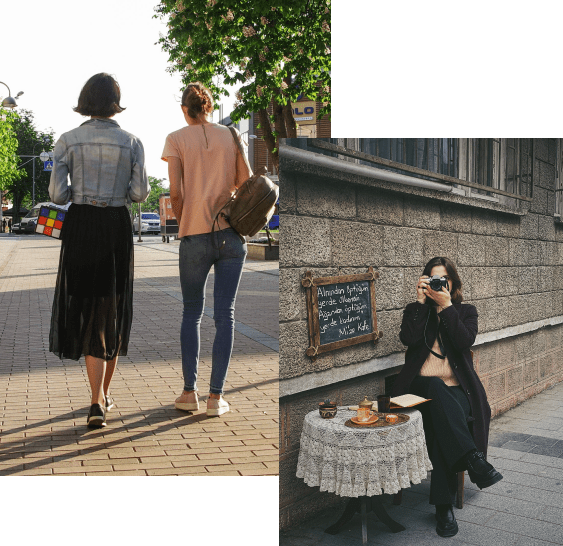 Orientation Walk
with Your Local Hero
Upon arrival, your local hero will help you get settled and show you around your new neighborhood. She will inform you about what this part of the city has to offer. You will be introduced to the local shops, bars, and restaurants as well as other facilities such as gyms, parks, and other entertainment based on your specific needs. She'll also help you get a feel for your location and the connections to other parts of the city using your public transportation pass. She'll even help you install some useful local apps. You'll get information about other useful services like dry cleaning and food/grocery delivery. We will make sure you are well prepared to make the most of your Workation ahead!
During your stay in Zagreb
We've got you covered with endless additional ideas and services to make the most of your stay. You can request any of the optional extra tours, excursions and getaways to be added to your Workation package now, or at any point after booking.
If you prefer the buzz of a workplace atmosphere, we can include a month's co-working pass, with either a fixed desk assignment of flex-desk. Zagreb has several co-working spaces to choose from and we can help you pick one that suits you not just in terms of location but also the kind of people you'll be sharing office space with. That makes it an ideal way to meet locals and other remote workers too.
We can include a month's membership at a well equipped gym close to your apartment in your Workation package to help you keep up good habits from home.
If you're already working with a personal trainer, you know how invaluable they can be to insure you maximize your workouts. We realize finding an English-speaking trainer who understands your needs isn't always easy in Zagreb, so we've done our research. For an additional fee, we will arrange a private personal trainer for you to better keep in shape.
Please ask your Workation advisor for the cost to add these to your package
We are able to arrange a variety of experiences which will both immerse you in the local culture and provide unforgettable memories. Zagreb's cafe culture is legendary throughout the Balkans and there's nowhere better to learn all about coffee on a day-long barista course.
Otherwise pick up a new language, perfect your favorite sport or try something new, discover your talent with dance or music lessons, indulge yourself in spa & wellness treatments or hire a business coach. The options are endless and we are happy to help you take full advantage of your time away.
Your first weekend: Getting to Know Zagreb
If you've been working hard all week, now is the time to appreciate your surroundings and mingle with the locals a little. Your local hero will already have pointed out some of the city's popular spots for locals and foreigners. It being your first weekend, it's time to do the touristy thing and we've got some suggestions for how to spend the whole day in and around Zagreb's city center. After a walking tour that'll give you some historical and cultural background about Croatia, you could enjoy the atmosphere of cafe terraces, a year-round feature of the city, enjoy the many parks and green spaces including the lush botanical garden, or check out the Zagreb's unique Museum of Broken Relationships.
Start your day by exploring the most vibrant city in Croatia. In spite of the rapid economic development of the last few decades, Zagreb has retained its charm and a relaxed feeling that makes it a genuinely human city. Your guide will pick you up at your accommodation and show you around the local points of interest, including Upper Town, Kaptol, St. Mark's Church, the Parliament, Zagreb Cathedral, Dolac Market, and the Stone Gate, complete with a funicular ride. At the end of the tour, your guide can bring you back to your accommodation, or give you tips for further exploration.
Please ask your Workation advisor for the cost to add this to your package
There are numerous museums to visit in Zagreb, but two of the most unique are the Museum of Broken Relationships and the Arts and Crafts Museum. The Museum of Broken Relationships is all about failed relationships, and overcoming emotional pain through creation and rebirth. The Museum of Arts and Crafts features a rich collection of local cultural and historical creations which reflect everyday life and work. Or skip both and relax in one of the many parks that make up 'the horseshoe' of green spaces in the city center.
Being the capital of a small country, Zagreb is a perfect place to try and learn about Croatia's traditional food, customs, and dishes saved for special occasions. Placed between the great plains of Slavonia with its meat delicacies, and Istria and Dalmatia with their seafood and Mediterranean heritage, Zagreb has it all. On a food tour you'll explore the local market, meet farm owners and fishermen, and try some fresh products. For a more in-depth experience, a hands-on cooking class will take you through the history and customs of food preparation in Croatia.

Zagreb Food Small Group Tour
If you're a foodie, or just looking to get familiar with Croatian food, this is the ideal excursion! Let our expert guide introduce you to all the secrets of the Dolac market, and Croatian food traditions, slow food, and coffee culture. There's plenty of delicious food in this city, and your expert local guide knows where to find it all. This four-hour food tour is best experienced with an appetite!

Zagreb Cuisine Group Cooking Class
Time to learn some Zagreb traditional cooking skills! Once you tie your apron, our expert guide will take you on a hands-on journey; you're going to prepare a full meal and have fun doing it. During the three-hour cooking class, you'll learn some new recipes, then sit down to enjoy what you've cooked, along with a glass of local wine.

Please ask your Workation advisor for the cost to add this to your package
Ideas for the rest of your Krakow Workation
Krakow is surrounded by interesting places to visit, some more uplifting than others. One of the most frequently taken day trips from the city is to Auschwitz, but you could also get deep underground in the Wieliczka salt mine, or hit the heights of the Polish High Tatras with a trip to Poland's most popular mountain town, Zakopane. We'll help you make the most of your spare time here, so you go home with wonderful memories, and the satisfaction that you lived life to the fullest during your time here.
Optional Day Trips – Castles, Old Capitals, Lakes and Waterfalls
Make the Most of Your Time, Before and After Work
Optional Weekend Getaways
You're spoiled for choice when it comes to weekend getaways from Zagreb. Do you opt for Istria, referred to as Croatia's Tuscany, but really so much more? There you can take your pick of hilltop towns like Motovun or coastal gems like Venetian outpost Rovinj. Or Ljubljana, the button-cute Slovenian capital? Or defy convention and head East to explore Slavonia, Croatia's least-visited region?