sample workation itinerary
We have laid out a typical timetable for a Athens Workation in order to give you an idea what a month in the Greek capital has to offer and the services we can provide.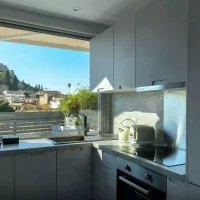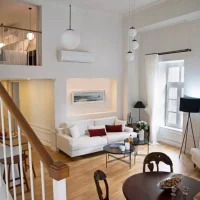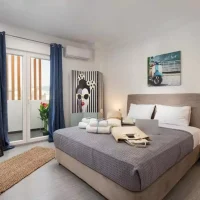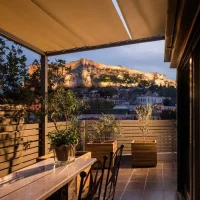 Workation in Athens for a month
Starting at $2,640 per person for a 2 Person Workation
Starting at $3,490 for a Solo Workation
Your Workation Package Includes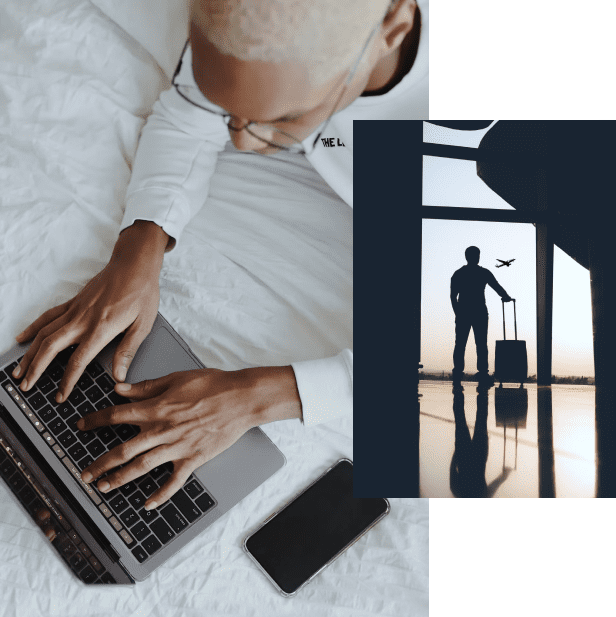 Pre-Workation Coordination
Preparation for your Workation starts long before you touch down in Greece. You'll be in touch with your Local Hero in Athens 1-2 months before departure, so we can get to know you and your preferences better. We want to make sure you get the most out of your time in Athens, so we'll ask about your interests, what you want to see and do, eating choices, any equipment you'll need, and what kind of work schedule you want to keep. We'll provide you plenty ideas and suggestions for your free time.
Your Personalized Destination Guide Web App
After booking you will receive a personalized destination guide web app we've customized for your Workation. You'll find a wealth of information in there about Athens, things to do, and the many services available to make your life easier. We also blog regularly about Athens, covering a wide variety of topics of interest to anyone workationing there. If there's anything you need more help with, just ask your Local Hero!
Welcome to Greece! Upon your arrival at Athens Airport, a driver will meet you and drive you to your apartment. The drive takes about half an hour. Depending on your arrival time your Athens Local Hero will meet you after you check-in, or the following morning. At this time they will provide you with a local SIM complete with data as well as a public transport pass to cover you for the duration of your stay.

You'll appreciate the dedicated workspace in your apartment, and the reliable high speed wifi. We can arrange for an external screen or other tech accessories to increase your productivity. We will also stock your apartment with all the necessities (e.g condiments, bathroom essentials, cleaning supplies) to start your stay off smoothly. You'll be pleased to note that weekly cleanings are included in the price.
Orientation Walk
with Your Local Hero
Upon arrival, your local hero will help you get settled and show you around your new neighborhood. She will inform you about what this part of the city has to offer. You will be introduced to the local shops, bars, and restaurants as well as other facilities such as gyms, parks, and other entertainment based on your specific needs. She'll also help you get a feel for your location and the connections to other parts of the city using your public transportation pass. She'll even help you install some useful local apps. You'll get information about other useful services like dry cleaning and food/grocery delivery. We will make sure you are well prepared to make the most of your Workation ahead!
During your stay in Athens
We've got you covered with endless additional ideas and services to make the most of your stay. You can request any of the optional extra tours, excursions and getaways to be added to your Workation package now, or at any point after booking.
If you prefer the buzz of a workplace atmosphere, we can include a month's co-working pass, with either a fixed desk assignment of flex-desk. Athens many co-working spaces mean we can help you pick one that suits you not just in terms of location but also the kind of people you'll be sharing office space with. That makes it an ideal way to meet locals too.
We can include a month's membership at a well equipped gym close to your apartment in your Workation package to help you keep up good habits from home.
If you're already working with a personal trainer, you know how invaluable they can be to insure you maximize your workouts. We realize finding an English-speaking trainer who understands your needs isn't always easy in Athens, so we've done our research. For an additional fee, we will arrange a private personal trainer for you to better keep in shape.
Please ask your Workation advisor for the cost to add these to your package
We are able to arrange a variety of experiences which will both immerse you in the local culture and provide unforgettable memories. Athens is known for it's ancient history and we are happy to arrange in depth historical tours with a local guide. Otherwise pick up a new language, perfect your favorite sport or try something new, nurture your talent with dance or music lessons, indulge yourself in spa & wellness treatments or hire a business coach. The options are endless and we are happy to help you take full advantage of your time away.
Your first weekend: Getting to Know Athens
If you've been working hard all week, now is the time to appreciate your surroundings and mingle with the locals a little. Your local hero will already have pointed out some of the city's popular spots for locals and foreigners. It being your first weekend, it's time to do the touristy thing and we've got some suggestions for how to spend the whole day in and around Athens historic city center and the Acropolis area. After a walking tour that'll give you some historical and cultural background, we suggest ticking off the city's most dominant site with a visit to the Acropolis. To complete the picture, you can get to know Athens by night. You'll find all the coolest places to party or enjoy a meze (the Greek take on tapas) on a nightlife tour.
Athens is the kind of place where you can see ancient ruins without even leaving the subway! We'll arrange for a spot on a small group walking tour, and you'll see more than a few ancient ruins, along with sipping Greek coffee, admiring architecture new and old, and witnessing the traditional changing of the guard in front of the parliament.
Please ask your Workation advisor for the cost to add this to your package
The Acropolis dominates the Athens skyline and is visible from almost everywhere in the city. As the most recognizable symbol of the Ancient Greek civilization, it's undoubtedly a must see. After snapping the obligatory selfie don't just skip back down into the streets of Monastiraki for some fun…
Voted one of the best museums in the world (narrowingly missing out on a top ten spot), the new and improved Acropolis Museum tells the full story of the Acropolis and ancient Athens in a way you won't get just wandering around the monument itself.
One thing is for sure: Athens knows how to party! Leave the tourist traps and stereotypes behind, and get immersed in real Greek nightlife. Let one of Athens' best local guides take you around some amazing nightlife places, with fantastic decor and panoramic views where the locals hang out to drink and eat mezes (tapas).
Please ask your Workation advisor for the cost to add this to your package
Ideas for the rest of your Athens Workation
As the capital of Greece, there's always something going on in Athens. Just a metro ride from the city is the Athenian Riviera, a strip of coast that offers beaches, beach clubs and plenty of sporting possibilities too. Day cruises and visits to islands like Hydra are another option. We'll help you make the most of your spare time here, so you go home with wonderful memories, and the satisfaction that you lived life to the fullest during your time here.
Optional Day Trips – Stare down Hydra or consult the Oracle
Make the Most of Your Time, Before and After Work
Optional Weekend Getaways
Athens is truly the hub of Greece and you can get to any corner of the mainland, or island, from here. Keep things on terra firma, of sorts, with a weekend among the monasteries of Meteora. Take a ferry, or a short hop on a plane, to any of Greece's magnificent islands. Mykonos and Santorini are jet-set musts, but there are plenty of low-key islands to visit too. We'll take care of all the details for your weekend getaway, whichever direction you choose.