per person/monthly
based on 2 people sharing
Budapest, A Tale of Two Cities
Budapest might better be thought of as two cities at once divided and united by the mighty Danube. Hilly Buda, where you'll find the castle district, is the old town while flat-as-a-board Pest has a big city feel. This meeting of historical and modern is a theme you'll find throughout the city. Budapest has been popular with expats for decades and more recently digital nomads have taken over.
In Budapest your friendly local hero is Norbi. Before your trip he'll be in touch to help you prepare for your working vacation and answer any questions. When you arrive Norbi will meet you and show you around town. The whole time you're in Budapest he's always ready to assist and just a phone call away.
With Hungary resolutely staying out of the Euro currency, prices for services and eating out in Budapest remain lower than most of its neighbors. It's hard to have a bad time in Budapest. Whether you want to geek out over the spectacular architecture, kick back at one of the city's legendary ruin pubs, experience the unique bath culture or enjoy one of the many festivals that pack the calendar.
Underrated foodie destination
Hungarian food might be a mystery to most but it packs some serious flavors. Fine Hungarian dining is something to be savored, an easy feat given the city's six Michelin-starred restaurants. Hungary is a wine country and Budapest has the wine bars to match. Locals love nothing more than a sunset froccs or spending time on Margaret Island, a green oasis in the middle of the city.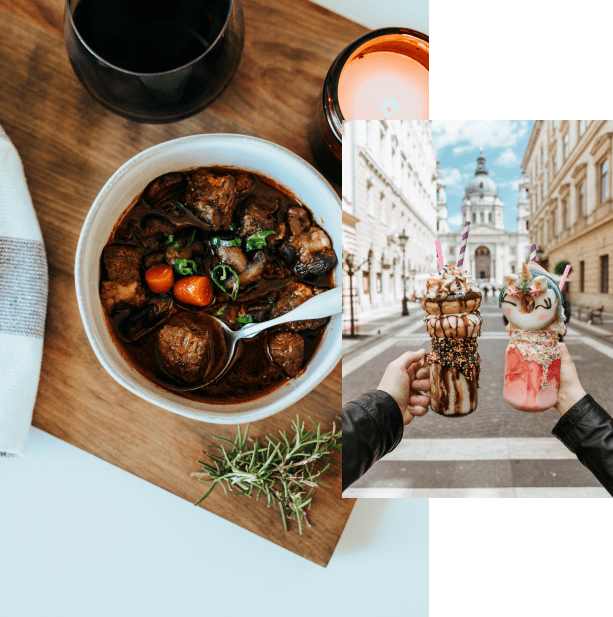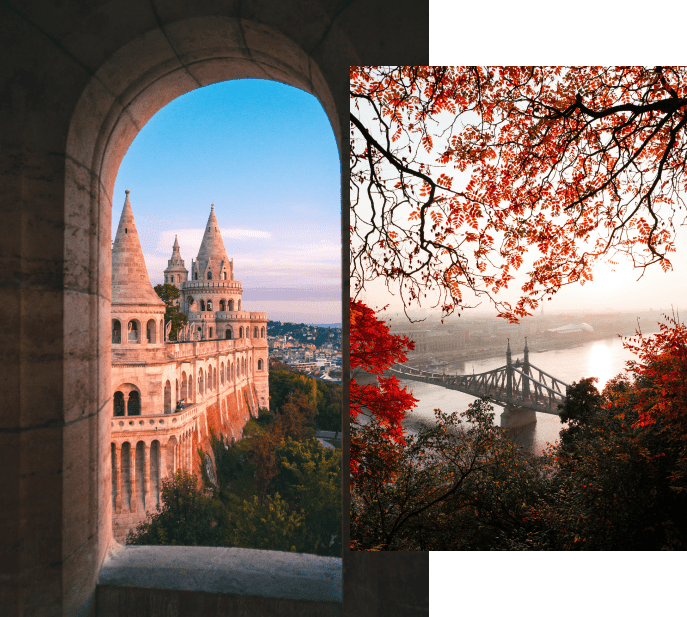 Budapest's majestic summer capital, Lake Balaton, is just about an hour away and is the perfect place to cool down for the day or to even spend the weekend. The closest vineyards to Budapest are in the charming village of Etyek, making for the perfect afternoon of sipping your new favorite varietals. On a more colorful note, along the Danube Bend is the artists' village Szentendre.
Staying in Hungary our picks are the duelling wine towns of Eger and Tokaj to the east and Villany to the south.  It's a short train ride or drive to Bratislava, Slovakia's capital and just a bit further on to Vienna, the elegant old Austro-Hungarian imperial seat. Or hop on a plane. Low-cost carrier Wizz Air is practically the national airline and there are short cheap flights to cities all over Europe.
We have meticulously selected the best accommodations in Budapest. These options will provide you with all the comforts of home as well as the ideal work space to be productive. We realize not one size fits all so we offer options in four different neighborhoods to suit a variety of preferences. We have indicated the vibe you can expect from the area along with its corresponding location on the map. Please scroll through the images to get a taste of the type of accommodations you can expect in those areas.
Upgrade your working vacation in Budapest
They design an invaluable website for you with countless insights.They will take care of transport, coordination, provide accommodation, and activity recommendations, and design an invaluable website for you with countless other insights.
It's the only way to travel.We went on the trip we wanted but we didn't have to do any of the time-consuming planning and we didn't have to worry about any of the logistics. It's the only way to travel. We are so happy with how it all went.
First class service from planning through the end of the trip.First class service from planning through the end of the trip.  Always available to help in any way possible. A great way to have contact and assistance from locals who know the area to make sure you experience everything you can.
They make everything so easy, personalized, and seamless.They make everything so easy, personalized, and seamless, especially as a solo traveler. It's a great mix of guidance and security of having knowledgable, responsive, and effective help a phone call away if needed.
Every detail was taken care of.They made the whole experience very easy. From planning to execution every detail was taken care of. They really took the stress that can accompany overseas travel away and allowed us to just enjoy ourselves and the beautiful surroundings.
Truly the perfect experience.Truly the perfect experience. We didn't have to worry about logistics and were treated like royalty everywhere we went. Andrea answered every question we had. We couldn't have been happier.