per person/monthly
based on 2 people sharing
If you're looking for a Workation that leans a little more to the vacation side of things, Dubrovnik is an ideal fit. It'll be love at first sight as you arrive from the airport when suddenly the old town comes into view, jutting out into the crystal clear waters of the Adriatic. It's a small town that's been thrust onto the global stage, but locals live by the saying 'nema problema': 'no problem' and life moves at a calm pace.
In Dubrovnik your friendly local hero is Ivana. Before your trip she'll be in touch to help you prepare for your working vacation and answer any questions. When you arrive Ivana will meet you and show you around town. The whole time you're in Dubrovnik she's always ready to assist and just a phone call away.
Dubrovnik is a photographer's dream from any angle, you'll go home with memory cards full of killer shots. Dubrovnik is also one of the safest places in Europe and it's spectacular natural surroundings will immediately put you at ease. After your work day is done there is nothing finer than strolling the marble-smooth main street in the old City and heading to a bar with a sunset view.
Dubrovnik's food scene has developed significantly in recent years from simple mom-and-pop tavernas to fine dining with the views included. Daily deliveries of seafood and fish fresh from the Adriatic see to it that you're getting the freshest catch. The nearby Peljesac peninsula produces the best red wines in the country and you also won't be short of meat dishes to enjoy them with either.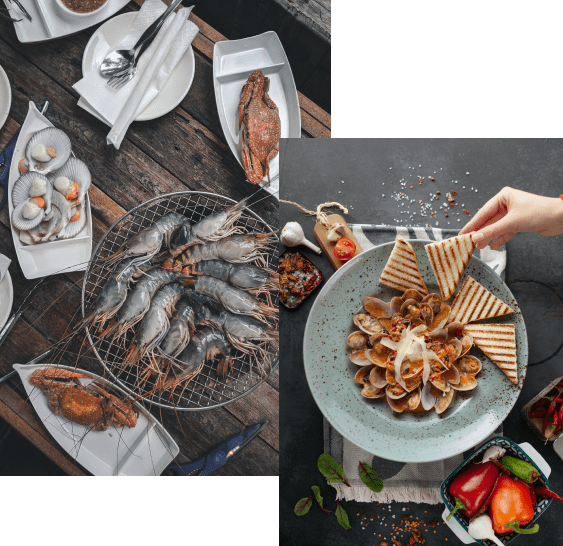 wings further by taking a short ferry to the islands of Lokrum and Mljet or a boat tour around the Elafiti archipelago. Beaches and swimming opportunities abound up and down the coast and one look at the crystal clear sea will make you want to dive right in. Just an hour up the coast is Ston, renowned for its city walls and its oysters.
Dubrovnik is perfectly located for a couple of weekend trips that'll up your countries-visited count. To the South is Montenegro where Kotor, on the bay of the same name, makes for an ideal weekend getaway. A little longer in the opposite direction gets you to Mostar in Bosnia & Herzegovina. Keep your wanderings Croatian by hopping on a ferry to the islands of Korcula and Hvar, both not to be missed
We have meticulously selected the best accommodations in Dubrovnik. These options will provide you with all the comforts of home as well as the ideal work space to be productive.
Upgrade your working vacation in Dubrovnik
They design an invaluable website for you with countless insights.They will take care of transport, coordination, provide accommodation, and activity recommendations, and design an invaluable website for you with countless other insights.
It's the only way to travel.We went on the trip we wanted but we didn't have to do any of the time-consuming planning and we didn't have to worry about any of the logistics. It's the only way to travel. We are so happy with how it all went.
First class service from planning through the end of the trip.First class service from planning through the end of the trip.  Always available to help in any way possible. A great way to have contact and assistance from locals who know the area to make sure you experience everything you can.
They make everything so easy, personalized, and seamless.They make everything so easy, personalized, and seamless, especially as a solo traveler. It's a great mix of guidance and security of having knowledgable, responsive, and effective help a phone call away if needed.
Every detail was taken care of.They made the whole experience very easy. From planning to execution every detail was taken care of. They really took the stress that can accompany overseas travel away and allowed us to just enjoy ourselves and the beautiful surroundings.
Truly the perfect experience.Truly the perfect experience. We didn't have to worry about logistics and were treated like royalty everywhere we went. Andrea answered every question we had. We couldn't have been happier.