per person/monthly
based on 2 people sharing
A favorite Expat destination since the early 90s, you might have to pinch yourself when walking around the UNESCO-listed Old Town with its fairytale atmosphere. Once a poster-child of Eastern European edginess, gentrification and reconstruction have reinstated the city's place as a gleaming Central European jewel.  It's hard not to feel inspired in a city this beautiful and laid-back.
In Prague your friendly local hero is Sasha. Before your trip she'll be in touch to help you prepare for your working vacation and answer any questions. When you arrive Sasha will meet you and show you around town. The whole time you're in Prague she's always ready to assist and just a phone call away.
Living like a local is easy
The center of Prague doesn't define the city, this is a city of characterful local neighborhoods. You'll find Prague has a rich social calendar and a big expat community. Farmers markets and food festivals abound. Live music fans will enjoy the reasonable prices for everything from the symphony to big name acts on tour. Czechs are outdoorsy and the city itself and its surroundings are begging to be biked, hiked, climbed and kayaked.
You're entering beer country
The Czech Republic is first and foremost a beer country and whether it's the big name Pilsner Urquell or local microbrews, you're never far from a well-poured pint, and it'll cost around two dollars. Czech cuisine has had a makeover in the past 15 years, but the old classic meat-and-dumpling dishes can still impress. Prague's international food scene is the envy of many major European capitals too.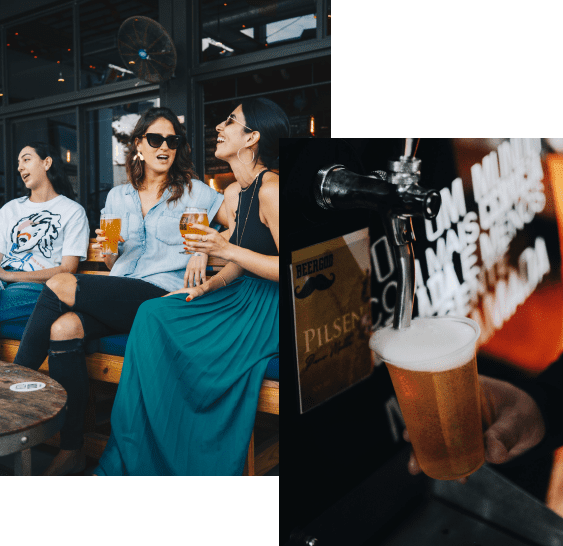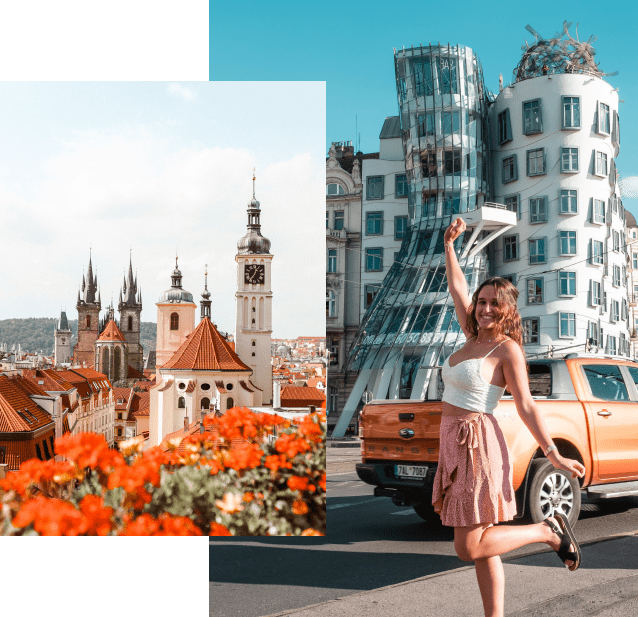 Prague is at the center of the country and there are worthwhile excursions in every direction including the Old Bohemian capital of Kutna Hora, famed for its bone church, and the ornate spa town, Karlovy Vary. One of the most enjoyable day trips from Prague will have you stretching your legs properly, with some fabulous hiking in the breathtaking landscape of Bohemian Switzerland, little more than an hour north of the city.
Staying within the Czech Republic you could take your pick of postcard-perfect medieval town Cesky Krumlov or second city Brno. Europe's coolest capital, Berlin, and grand Vienna are both just four hours by train. Prague is the gateway between Western & Eastern Europe, with flights in all directions. In two hours or less you could be in places as diverse as Italy, Croatia, Latvia or Belarus.
We have meticulously selected the best accommodations in Prague. These options will provide you with all the comforts of home as well as the ideal work space to be productive.
Upgrade your working vacation in Prague
They design an invaluable website for you with countless insights.They will take care of transport, coordination, provide accommodation, and activity recommendations, and design an invaluable website for you with countless other insights.
It's the only way to travel.We went on the trip we wanted but we didn't have to do any of the time-consuming planning and we didn't have to worry about any of the logistics. It's the only way to travel. We are so happy with how it all went.
First class service from planning through the end of the trip.First class service from planning through the end of the trip.  Always available to help in any way possible. A great way to have contact and assistance from locals who know the area to make sure you experience everything you can.
They make everything so easy, personalized, and seamless.They make everything so easy, personalized, and seamless, especially as a solo traveler. It's a great mix of guidance and security of having knowledgable, responsive, and effective help a phone call away if needed.
Every detail was taken care of.They made the whole experience very easy. From planning to execution every detail was taken care of. They really took the stress that can accompany overseas travel away and allowed us to just enjoy ourselves and the beautiful surroundings.
Truly the perfect experience.Truly the perfect experience. We didn't have to worry about logistics and were treated like royalty everywhere we went. Andrea answered every question we had. We couldn't have been happier.