per person/monthly
based on 2 people sharing
Crossroads of Central & Southern Europe
Croatia's capital is the economic center of the country and where Central Europe meets the mediterranean way of life. Zagreb's old town and baroque city center might remind you in parts of Prague, Vienna or Budapest, but the pace of life is a little slower. This is one of the safest cities in Europe and the mild climate is conducive to the year-round cafe patio culture that typifies the city.
In Zagreb your friendly local hero is Lidija. Before your trip she'll be in touch to help you prepare for your working vacation and answer any questions. When you arrive Lidija will meet you and show you around town. The whole time you're in Zagreb she's always ready to assist and just a phone call away.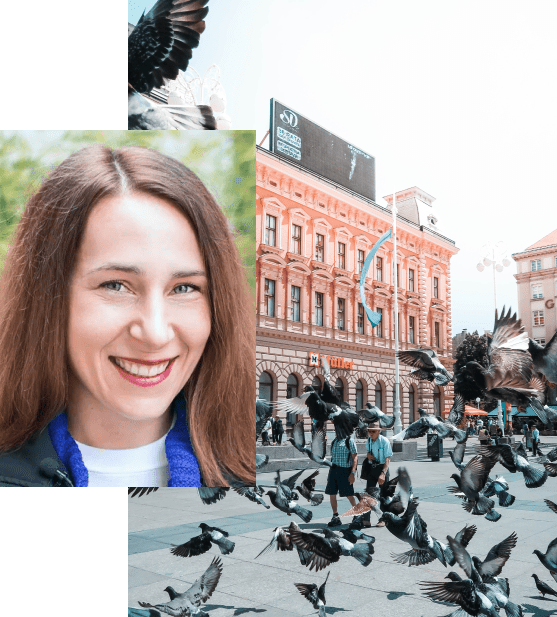 Capital of relaxation and culture
Zagreb is a city that knows how to kick back and relax, yet you've got all the conveniences of a capital city. You'll find the locals open, welcoming, and helpful, with excellent English. The eminently walkable old town is packed with bars and restaurants which are more affordable than those in the country's coastal destinations. Zagreb is also the country's cultural capital and it is packed with museums and events.
The bounty of the Adriatic
Zagreb's dining scene runs from awesome street food (get some cevapcici!) to beautifully plated fine dining works of art. By day Dolac market is the city's main marketplace, with farm-fresh produce arriving daily and sold at stalls under signature red umbrellas. You might not be on the coast but the bounty of the Adriatic is delivered daily to markets and served throughout the city's restaurants.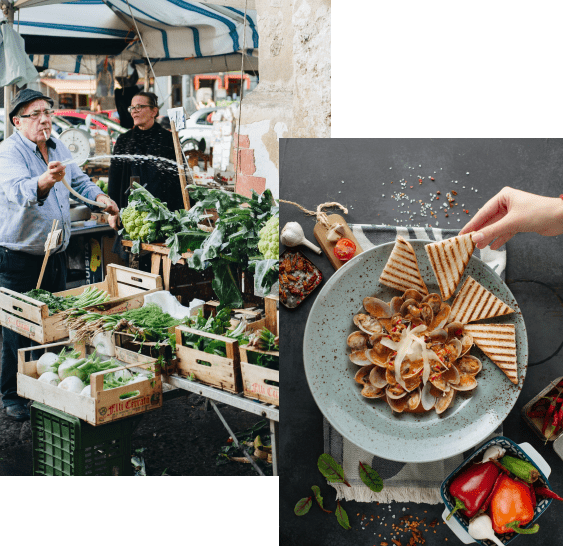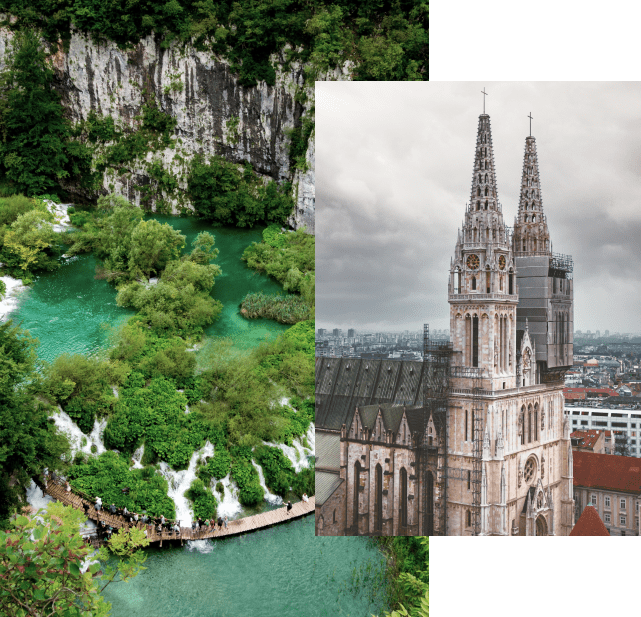 Fairytale castle Trakoscan and one-time temporary Austro-Hungarian baroque Varazdin make for a good pairing a short drive north. The picture-perfect old royal town of Samobor west of the city almost on the Slovenian border is a starting point for several hiking routes. Many visitors to Zagreb head south to Plitvice Lakes, this UNESCO listed natural wonder is a paradise of forest, lakes and waterfalls.
Zagreb is an ideal base being within four hours of spectacular cities such as Vienna, Budapest and Venice and just a couple of hours drive from the Adriatic Sea. Istria is Croatia's Tuscany, a peninsula bursting with vineyards and studded with idyllic coastal towns. A bit further afield, Split is the gateway to the Dalmatia region and Croatia's top islands. Slovenia's also tantalisingly close and the button-cute capital Ljubljana is a must-visit.
We have meticulously selected the best accommodations in Zagreb. These options will provide you with all the comforts of home as well as the ideal work space to be productive.
Upgrade your working vacation in Zagreb
They design an invaluable website for you with countless insights.They will take care of transport, coordination, provide accommodation, and activity recommendations, and design an invaluable website for you with countless other insights.
It's the only way to travel.We went on the trip we wanted but we didn't have to do any of the time-consuming planning and we didn't have to worry about any of the logistics. It's the only way to travel. We are so happy with how it all went.
First class service from planning through the end of the trip.First class service from planning through the end of the trip.  Always available to help in any way possible. A great way to have contact and assistance from locals who know the area to make sure you experience everything you can.
They make everything so easy, personalized, and seamless.They make everything so easy, personalized, and seamless, especially as a solo traveler. It's a great mix of guidance and security of having knowledgable, responsive, and effective help a phone call away if needed.
Every detail was taken care of.They made the whole experience very easy. From planning to execution every detail was taken care of. They really took the stress that can accompany overseas travel away and allowed us to just enjoy ourselves and the beautiful surroundings.
Truly the perfect experience.Truly the perfect experience. We didn't have to worry about logistics and were treated like royalty everywhere we went. Andrea answered every question we had. We couldn't have been happier.